Battle of the Bands rocks Warwick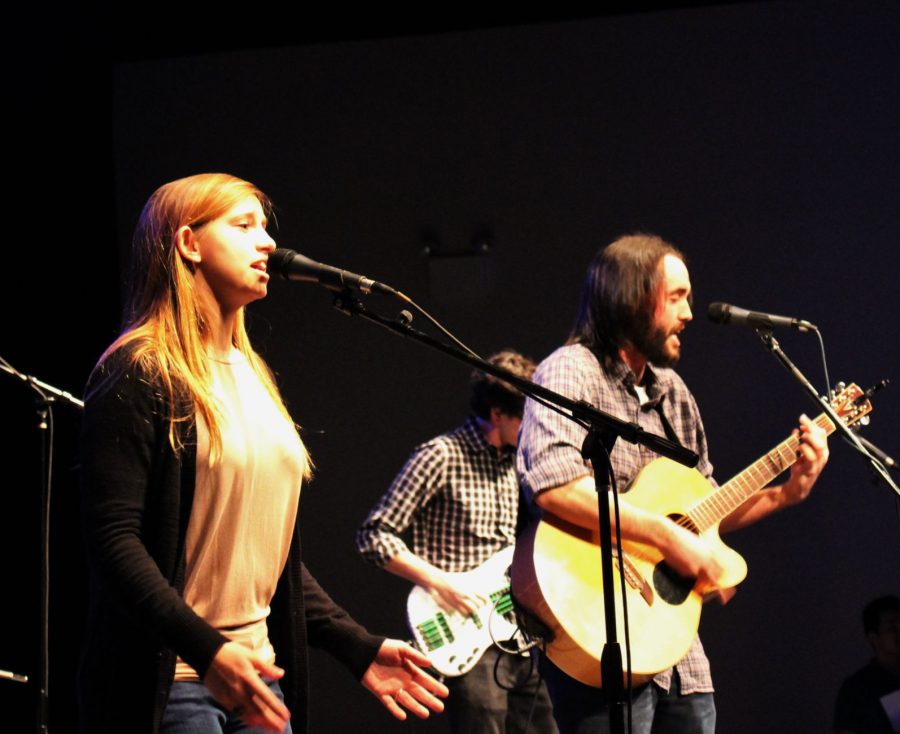 Shannon Robinson | Lifestyles Editor
February 4, 2016
Each year, UNC Wilmington's Association for Campus Entertainment, better known as ACE, hosts an array of events during the week of homecoming. One of those events is Battle of the Bands, which was held this year on Tuesday, Jan. 26, and featured five bands all hoping to claim first place.
"This event is great to showcase the talents of students, especially in an environment where other students can participate," said concert marketing coordinator for ACE, Amber Allman. 
Battle of the Bands is an event held each year during the week of homecoming to showcase some of the best musical talent at UNCW. Bands send in an application and a sample of their sound and then members of ACE narrow down the competition to the top five or six bands. This year's competitors included Sargent Peppers, 100 Proof, Gnarly Feat, The Hatch Brothers and Bread & Circuses.
Each band was asked to perform three songs, one of which had to be a cover, and afterward they were given praise and criticism by the competition's judges. While each band brought its own unique sound and experience to the stage, there was one band that stole the night and won it all, Gnarly Feat.
At only one year old, Gnarly Feat took over the stage and captivated the audience with its hypnotic sound and smooth instrumentals. This was the band's first appearance at Battle of the Bands, and members Jake Newman, Derek Lane and Julian Denton were shocked by the outcome.
"I was surprised at the level of talent here tonight," said lead vocalist, Jake Newman. "This was our first Battle of the Bands and our second time playing at UNCW, but we had some good competition."
The band was excited to take home the top prize as newcomers and is now looking forward to its next adventure. "We are in the process of planning a release party for our EP that is coming out this spring," said Newman. The EP will feature several original songs by the band, including "Mary" and "Cali," both of which were played at the event.
Students at the event were excited to hear fellow classmates and friends share their talents with the school. "This was my first Battle of the Bands and I'm really glad I came," said freshman Kayla Holt. "I think it's cool that ACE puts on a show like this where people can not only hear awesome bands, but also maybe hear a type of music they wouldn't normally listen to."
Other events for homecoming included Dub Idol, the annual step show and speaker Amy Roloff from TLC's "Little People, Big World." The week of celebratory events ended Saturday morning with the annual 5K, sponsored by the College of Arts and Sciences, and the men's basketball game Saturday night. Students who missed out on this year's Battle of the Bands don't need to worry, as the event will be returning to homecoming week next year.