UNCW alumnae-found media company develop Wilmington dating show
UNCW prides itself in being an institution that encourages creativity and innovation among students within wide-ranging disciplines. Whether new ideas and collaborations come to fruition during undergraduate studies or post-graduation, it can be satisfying to see what happens when peers or friends come up with ideas stemming from their college education.
UNCW class of 2020 graduates Isabella Galletto (B.A. Film Studies), Ricki Nelson (B.A. Film Studies and B.F.A. Creative Writing) and Brea Perry (B.A. Communication Studies) are the founders of What It Is Media, a Wilmington-based digital media company that produces social experiment projects that serve as "dope content for dope people."
"What It Is Media has been an idea that has been floating around in my mind for maybe two or three years," Nelson said. "And it just comes from my love of social experiments and content creation channels like Jubilee, Buzzfeed [and] Cut. And feeling like we have a great community here in Wilmington, that can kind of replicate—while at the same time, originating its own sort of community and source material for fun experimental social-type content."
One of the company's first projects is a blind dating reality show with the working title "Boo'd Up." As a local production, the cast and crew for the two episodes that have been filmed so far are UNCW undergraduates and alumni that viewers are sure to recognize.
The criteria for the show's dating applicants is that they must be a single person in the North Carolina area between the ages of 20 and 30. Once the episodes have completed post-production, they will be available to watch on platforms such as YouTube, TikTok and Instagram. There are plans to make the show ongoing with multiple seasons that will allow for more experimentation and expansive ideas that will hold viewers' attention and keep them guessing about what will happen next. The episodes are filmed in the Rich North Digital studio in Wilmington, owned by Andrew "Dru" Richard.  
"Boo'd Up" is the company's launch project that may certainly gain attention from Wilmington locals, particularly college-age people who enjoy dating shows like "The Bachelor" and would like to see North Carolina as the backdrop for a similar concept. One can see the show carry similar stakes as one might see in "The Bachelor," but it's more relatable in a sense due to the Wilmington setting and the viewers' shared age range with the contestants. While in the process of planning the next episodes, Nelson specifies what they're looking for in potential projects.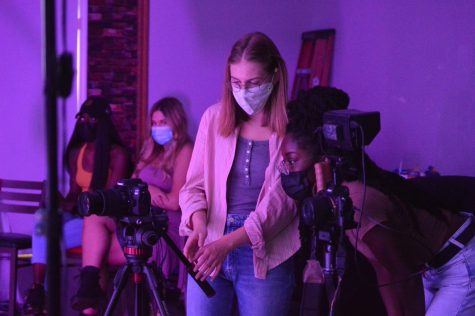 "I don't necessarily have a specific segment to picture right now because we have so many [ideas], but pretty much, we just want to get people being themselves on camera in fun and unique circumstances," Nelson said.
As the human interaction premise takes shape and becomes more prominent in the company's productions, viewers can notice it evolving and recognize it as one of the main reasons they can stay engaged with the content.
This show may be refreshing. Its release more than a year after the U.S. lockdown was prompted by COVID-19. Due to in-person interactions being unadvisable at the time, many single people turned to dating apps like Bumble or Tinder for companionship. While those apps can introduce individuals to others outside of their own social circle, some could argue that it doesn't match the genuine and candid nature of meeting someone in person, where the pair could recognize their chemistry more easily. The show's timing makes it stand out distinctly from what one might expect from mainstream dating shows.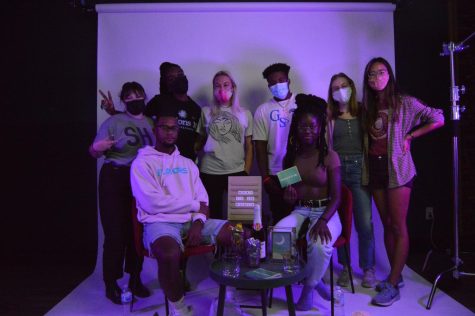 Additionally, one can admire how much of a great experience it's been for the production crew and cast to produce a show that brings them together.
"I think my favorite part [of working on the show] has just been working with people and connecting with people, be it the crew or the cast, it's really cool…after experiencing an entire year and a half…in lockdown with the pandemic, it's nice to connect with people in person again and see that those connections are still very much there."
What It Is Media shows potential in being a great company for developing social experiment content. "Boo'd Up" can hopefully help viewers to see Wilmington in a new and exciting light, akin to what locales they might see in "The Bachelor." Women-founded and Wilmington-based, What It Is Media is a compelling creation from three UNCW alumnae.