23 films you can watch with your free Kanopy subscription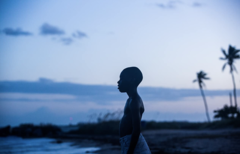 If you did not know—UNCW provides students with free access to the film library of Kanopy, an educational streaming service. The library is packed full of film from an array of subjects from all over the world, which makes it completely different from all the other streamers. While their American catalog is notably very white, there are lots of titles to choose from. So, dig in—before you graduate!
1. A Most Violent Year (2014)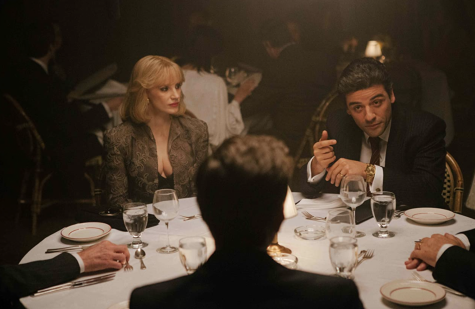 Referring to 1981, statistically one of the most violent years in New York City, this thriller follows immigrant and his family headed by Oscar Isaac ("Star Wars" The Rise of Skywalker") and Jessica Chastain ("It"). In order to protect his oil business from hijackers and intimidators, Isaac's character Abel must make deals and take drastic steps to survive in an increasingly unsafe city.
2. Beanpole (2019)
This recent film was Russia's submission to the 2020 Oscars, and while it was not ultimately nominated, this foreign feature is a beautiful representation of women's perseverance. Set in impoverished Leningrad after World War II, two female soldiers must rebuild their lives as the city and country tries to rebuild itself too. It's an expertly crafter movie that deserves a life outside of Russia and film circuits, so give it a watch.
3. Colette (2018)
This film stars Keira Knightly doing what she does best—period films. In this one, she plays a writer's wife newly married and moved to Paris. When her husband asks her to ghost-write for him, she creates a successful novel, but also new opportunities that her gender bars her from. "Colette" is a gender study with a pretty façade, making it highly watchable for a movie night.
4. Digging for Fire (2015)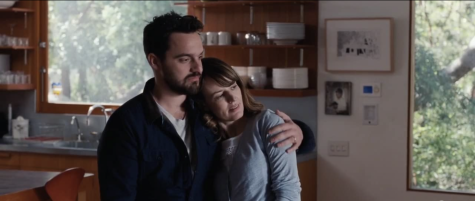 If you want to watch Jake Johnson but don't want to rewatch "New Girl" for the 78th time, watch him here alongside Brie Larson in this film about the big and small mysteries in life. While house-sitting for a celebrity friend, married parents Tim and Lee are pulled in different directions after the discovery of a possible human bone and gun on the property. Tim dedicates himself to that investigation while Lee delves into the mysteries of marriage and parenthood.
5. Driveways (2019)
If you're in the mood for a sweet watch, this film about the relationship between a lonely boy and his retired neighbor could hit the spot. Cody has trouble making friends after his mom moves him to a new town, but the grouchy man next door becomes his unlikely companion. It's a small treasure of a movie about appreciating the small things in life.
6. Donnie Darko
Jake Gyllenhaal plays a troubled teen that doesn't really like anyone in his life, or existence in general. However, he also has an imaginary friend in a bunny suit and a girl that agreed to date him, so life can't be all that bad right? Not really. His bunny friend manipulates him into criminal activity and the ending leaves the audience in limbo between reality and dream.
7. The End of the Tour (2015)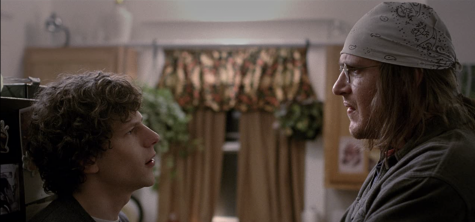 This lesser-known film stars the unlikely pairing, Jason Segal and Jesse Eisenberg, the former as famed author David Foster Wallace and the latter as Rolling Stone reporter David Lipsky tasked to cover him. Their five-day interview takes place right after the publication of his acclaimed novel "Infinite Jest." Watch this to witness an outstanding script and performances.
8. Ex Machina (2014)
If the thought of advanced artificial intelligence taking over the planet doesn't spiral you into existential fear, watch this film starring Alicia Vikander ("Tomb Raider") as a beautiful robot. She's part of her CEO creator's experiment, in which contest-winner employee Caleb (Domhnall Gleeson, "Star Wars: The Rise of Skywalker") gets to be a part of taking place at a secluded mountain retreat. It's an excellent movie about humanity's potential future.
9. The Farewell (2019)
In breakouts from Golden Globe winner Awkwafina and director Lulu Wang, this film is a must-see—but it's a heartbreaker. When the beloved grandmother and matriarch Chinese American Billi's family is diagnosed with a terminal illness, Billi orchestrates a last-minute wedding involving her entire family to give them all the chance to say goodbye. This is a truly remarkable and beautiful film.
10. The Florida Project (2017)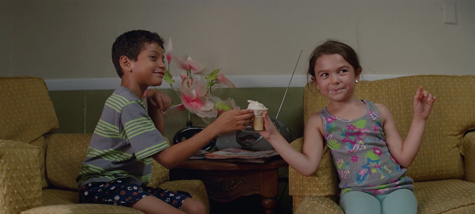 Another color-soaked and youth-obsessed movie from the A24 production company, "The Florida Project" is the story of a young girl, her friends, and the naivety of childhood summers on the outskirts of Walt Disney World. Moonee and her friends experience the wonder of endless summer, oblivious to the real-world problems the adults experience around her. Not only is it a visual stunner, but the movie examines innocence and the lack of it in a raw, but never demeaning, perspective.
11. Good Time (2017)
If you like Robert Pattinson, you should check out this movie where he plays a devoted older brother that will do anything to get his brother out of prison after a bank robbery gone wrong. His search for a solution leads him through the depths of New York's criminal underground in this underrated thriller from the Safdie brothers.
12. Guys and Dolls (1955)
Because Kanopy is an educational streaming service, there are a lot of Golden Era movies on the platform, including this film adaptation of the same-named Broadway play. Joseph L. Mankiewicz (the other Mank) directs Marlon Brando and Frank Sinatra in this film about gambling and girls. Take this opportunity to view a Broadway musical, old Hollywood feature and a glitzy, fun film all in one.
13. Hereditary (2018)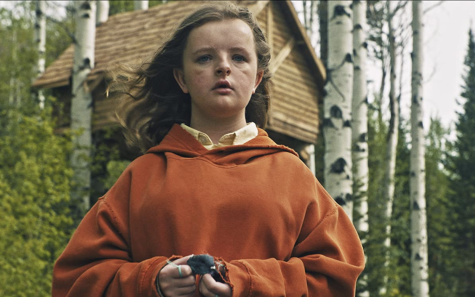 Before "Midsommar" there was "Hereditary," up-and-coming horror film director Ari Aster's film about a family's unraveling. What makes Aster's horror standout from the pack is the dedication to each film's underlying messages beneath the visually appalling scenes. This one takes on the subject of family trauma, which the characters have to face after their mentally ill family member dies, leaving behind ancestral secrets that lend themselves to the supernatural. It's a must watch for everyone, but especially if you call yourself a horror fan.
14. Howl (2010)
Starring James Franco as the famous poet Allen Ginsberg, this film follows his rise to popularity while focusing on his internal struggle as an artist. The film is titled after Ginsberg's poem "Howl" that started an obscenity trial in 1957, as America was beginning its civil war between the mainstream and counterculture. This is a good lesser-known film perfect to dive into when you've scrolled through everything on Netflix.
15. Lady Macbeth (2016)
If you're looking for more Florence Pugh ahead of "Black Widow's" (inevitable) release, look no further than this slow-burn thriller. Pugh plays a recently and unhappily married Katherine that finds excitement in one of the rough estate workers. Things brings passion and love into her life, but also darkness that will threaten to make her life worse than when she started.
16. The Last Black Man in San Francisco (2019)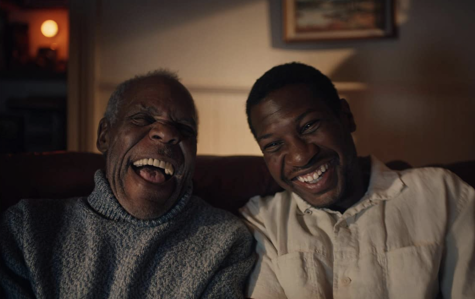 This is a beautiful film is about two Black men trying to find their place in San Francisco, a city that seems to be increasingly averse to their presence. Jimmie Fails plays himself, a man longing to reclaim his grandfather's Victorian home in San Francisco. Jonathan Majors ("Lovecraft Country") plays the best friend, Mont, that tries to help Jimmie find belonging in a city they both want to feel like home.
17. The Lighthouse (2019)
Robert Pattinson has come a long way since "Twilight," and he proves it even more when he starred in this film opposite Willem Dafoe. The two play lighthouse keepers that lose grips on their sanity the more time they spend on a remote New England island in 1890s. This is one of those films where you'll spend hours deciphering its meaning, but days thinking about its black-and-white macabre images.
18. Midsommar (2019)
The amazing Florence Pugh ("Little Women") performs acting acrobats in this surprisingly bright horror film. The source of the light comes from the fields of Sweden, where a college student brings his friends to study the innerworkings of his home village. What starts as a dream-come-true anthropology thesis ends in the weeding out of the foreigners through festival rituals and fatal traditions. Endings bring new beginnings, which Pugh's character learns the hard way through the actions of a wolf-in-sheep's-clothing cult.
19. Moonlight (2016)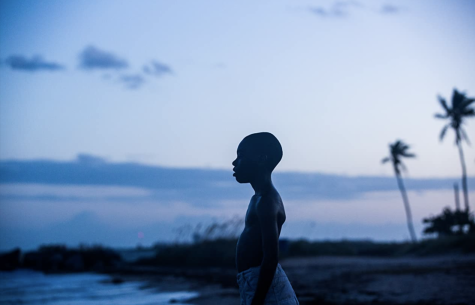 You probably remember "Moonlight" losing best picture to "La La Land" at the 2017 Oscars—and then realizing that was all a big mistake and "Moonlight" actually won. It came as a surprise to everyone, of course due to the mix-up, but also because "La La Land" seemed like an obvious choice for best picture. However, "Moonlight" is fully deserving of the award and the praise it's received for the story of a young black man's struggle with finding himself over three generations in Miami. It is a heartbreaking and beautifully shot film starring Mahershala Ali ("Green Book"), Trevante Rhodes ("Birdbox") and Janelle Monáe ("Harriet").
20. Jones (2019)
This film deserves more recognition than it got back in 2019, when it was released by Polish filmmaker Agnieszka Holland. Based on a true story, James Norton ("Little Women") plays Gareth Jones, a Welsh journalist that exposes the 1933 famine in Ukraine. Also starring Vanessa Kirby ("Pieces of a Woman") and Peter Sarsgaard ("The Magnificent Seven"), Jones must escape the grasp of the Soviet secret service determined to contain their secret. Another reason to watch: Jones' reporting inspired George Orwell's "Animal Farm."
21. Lady Bird (2017)
Before she played the beloved Jo in "Little Women," Saoirse Ronan was Christine "Lady Bird" McPherson and she's bored of high school, small towns, and her mother, played by Laurie Metcalf. Along with the other Greta Gerwig star protégé Timothée Chalamet as the bad boy Kyle, Ronan expertly expresses the confinement one feels on the precipice of adulthood but is stunted by school, motherly constraint, and societal expectations. You must add this to your watched list (and also don't miss the "Booksmart" Beanie Feldstein shining in a supporting role).
22. The Spectacular Now (2013)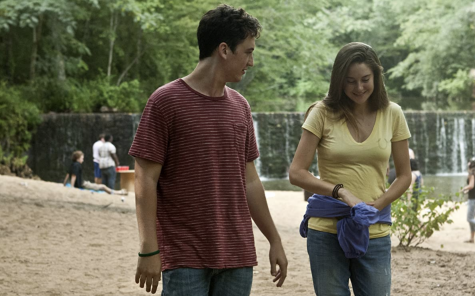 The chemistry between "Divergent" stars Shailene Woodley and Miles Teller is, well, spectacular, and on full display in this coming-of-age film. Teller plays Sutter, a party-boy with no direction, who wakes up from a drunken night on Aimee's (Woodley) front lawn. Despite being opposites and the popularity power dynamic in their relationship, they can't stop their romance, or their future from coming.
23. The Squid and the Whale (2005)
Everyone loves "Marriage Story's" Noah Baumbach right now, and honestly, you should too. Produced by Wes Anderson, Baumbach directs another family conflict, this time the split between a married couple, unintentionally causing their kids to pick sides. Starring "Ozark's" Laura Linney, "The Martian's" Jeff Daniels, and "Justic League's" Jesse Eisenberg, this film is intimately touching due to the writing, directing, and acting.