We need to save the USPS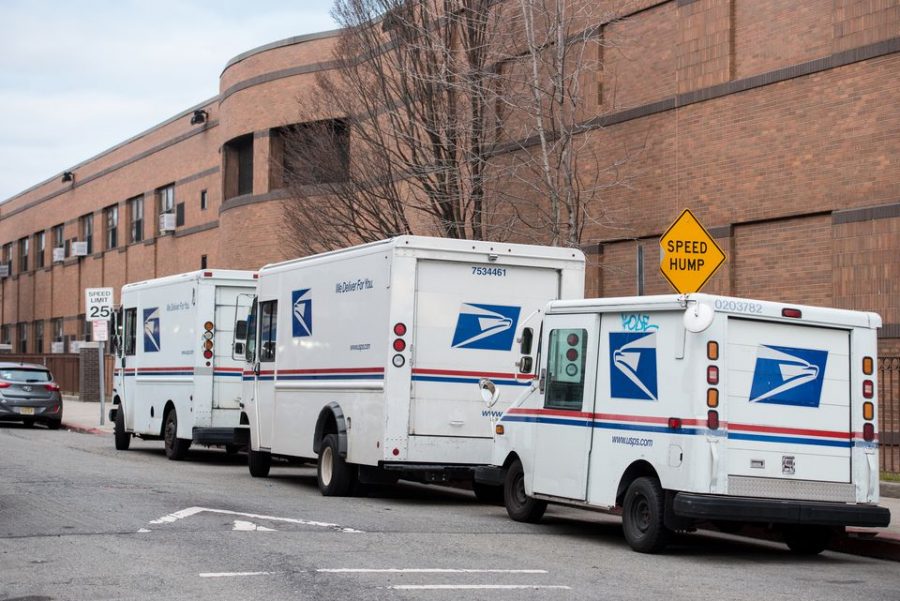 Call me old fashion, but I have always loved sending and receiving snail mail, especially as a fun way to stay in touch with my friends all over the country. I know I am not alone in these sentiments, however, thanks to unwise decisions made by the Trump administration, the United States Postal Service (USPS) is in danger.
While President Trump has called the USPS "a joke" it is in fact one of the most popular federal agencies according to a recent survey from The Pew Research Center — oh the irony of his remarks. 
These comments were made in light of the various troubles the USPS has been facing as a result of the coronavirus (COVID-19) pandemic. In April, former Postmaster General Megan Brennan released a statement in regard to these issues. 
"The Postal Service relies on the sale of postal products and services to fund our operations, and these sales are plummeting as a result of the pandemic. The sudden drop in mail volumes, our most profitable revenue stream, is steep and may never fully recover. We now estimate that the COVID-19 pandemic will increase the Postal Service's net operating loss by more than $22 billion dollars over the next eighteen months, and by over $54 billion dollars over the longer term, threatening our ability to operate."
Not long after these comments, things started looking even more sour for the agency when he rejected a bill to bailout the USPS. 
"If they don't raise the price, I'm not signing anything," Trump said. "So they'll raise the price, so they become more profitable, but so they lose much less money. If they don't do it, I'm not signing anything, and I'm not authorizing you to do anything, Steve."
But the affordability of the USPS is what makes it so appealing in comparison to other shipping companies like UPS and FedEx. 
U.S. Congresswoman Lori Trahan (D-MA) also noted the other appealing factors of the USPS in a recent tweet.
Unfortunately, the trouble did not stop there… 
In May Trump appointed Louis DeJoy to become the new Postmaster General. 
Not long after Dejoy took on his new position, a memo sent out on July 13 and obtained by the Washington Post, announced stark operational changes that left many, myself included, about the future of the USPS. 
In the memo, Dejoy told postal workers to leave mail behind and later return it to distribution centers if they were unable to deliver it before their shift ended as a shift to end overtime. 
Requests like this are being made in order to cut costs, but it could ultimately end in a slowdown of mail delivery. The issue of a slowdown is problematic for several reasons and the timing of this decision is all but too coincidental given the fact that more Americans are looking to vote by mail this upcoming election given health and safety concerns of the COVID-19 pandemic. 
But, a potential slowdown is not just problematic for the potential influx of mail-in ballots. Many Americans (especially those in rural areas) rely on the USPS to affordably send letters at only 55 cents regardless of their location, among other necessities. 
14.5 million people in rural communities do not have reliable access to broadband and rely on the USPS to receive medications and medical supplies, pay their bills, receive social security checks, vote and communicate. In addition, 20% of Americans receive prescription medication via mail and 18% pay their bills through the mail. 
Small towns across America also rely on mail-in voting every election season because they do not have a large enough population (less than 400) to open up polls — 130,000 people in Minnesota alone rely on mail-in voting. 
Along with many individual American's reliance on the convenience and affordability of the USPS, many small businesses depend on these same factors of the USPS. I cannot tell you how many things I have ordered online from small businesses all over the country that have used USPS to ship. 
In fact, the USPS "processes and delivers 48 percent of the world's mail," according to Postal Facts — again this statistic only alludes to the sheer popularity of the USPS. 
Without the services of the USPS, many Americans' lives would be negatively impacted and many small businesses would face trouble and consumers could even see an increase in shipping prices. 
The USPS is also the only mail carrier service that is allowed to deliver mail directly to military bases. 
"Due to security restrictions, the USPS is the only carrier that can deliver mail and packages to APO/FPO/DPO locations. While carriers such as FedEx and UPS offer delivery to countries where military personnel may be stationed, packages from these private carriers cannot be delivered directly to a military base," as stated on Stamps.com.
We also cannot forget about the sheer number of people that are employed by the USPS. According to Postal Facts, the USPS employs over 7.3 million people with 97,000 of those being military veterans, making it the largest employer of veterans in America. 
Since these announcements were made, people took to social media to voice their concerns and push to keep the USPS alive. Hashtags like #SaveUSPS and #DontDefundUSPS trended on Twitter as others took to Instagram to share campaigns like Restore the USPS and provide ways for the public to help. 
One way to help ensure the safety and longevity of the USPS is by financially supporting them, especially since they do not use tax dollars for operating expenses instead, they "[rely] on the sale of postage, products and services to fund its operations," according to Postal Facts. 
You can support them through the purchasing of stamps, mail letters and packages and purchasing other products which can be found on their website. 
In addition to purchasing USPS products, you can also sign petitions (text "USPS" to 50409), reach out to your local state representatives urging them to protect the USPS (specifically asking them to cosponsor bills like S.2965 – USPS Fairness Act and S.26 – Vote By Mail Act of 2019), vote for local officials who support the USPS and you can even write a letter to Dejoy expressing your concerns. Restore the USPS even provides templates to write these letters on their website.
If the USPS can handle sending out the COVID-19 relief checks and 48% of the world's mail, it can surely handle a potential influx of mail-in ballots this upcoming election.
The USPS is an essential federal agency that many Americans love and rely on on a daily basis. We cannot let people like Trump and Dejoy disrupt and dismantle this beloved agency that has been around since 1775.