The Strokes debut new album, 'The New Abnormal'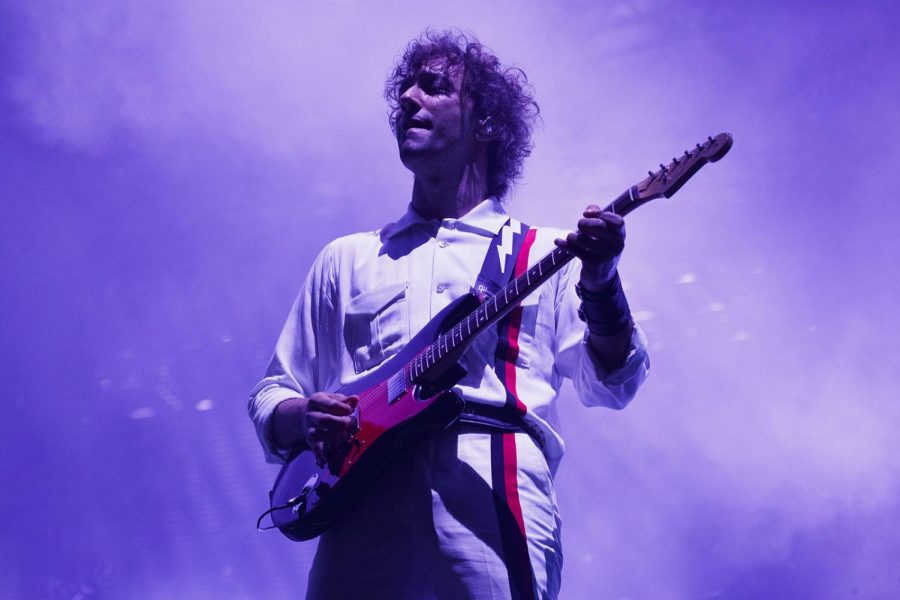 A processed, fast drum beat, barely distorted guitar, and a smooth, perfectly audible bass-line. All of this shows restraint in the beginning ten seconds of "The New Abnormal," the first The Strokes album since 2013.
It is easy to expect an opening number to be full of energy, groove, a face-melting guitar solo and over-the-top anthemic lyrics, but on the "The Adults Are Talking," none of that is present. Instead, lead vocalist Julian Casablancas glides over the band in a laid back, breathy singing style that is barely above a whisper, which eventually turns into an elegant and rather impressive falsetto. 
"Selfless" follows up with an overwhelming melancholy and extremely personal lyrics from Casablancas, who sings, "Please don't be long, 'cause I want your love/I don't have love without your arm/Life is too short, but I will live for you." 
Across the album, guitar solos are expertly placed and constructed. While typical song structures usually call for a guitar solo after the second chorus to fill in time, all of the solos here have a melodic and tonal purpose, with songs like "Selfless" featuring a solo right before the second verse. The guitar work always seems to show a bluesy sense of restraint that always beautifully compliments the music. Albert Hammond Jr. and Nick Valensi fulfill their roles wonderfully, making songs like "Eternal Summer" sound like "The Wall" era Pink Floyd.  Casablancas' wail on the aforementioned song is not too far off from Roger Waters.
Despite the obvious talents of the two guitarists, songs such as "Brooklyn Bridge To Chorus" allow the guitar to take a backseat to colorful 80s sounding synths. "Bad Decisions" is by-the-numbers indie rock, almost seeming like a mockery of the countless number of bad imitators since the band's 2001 debut pretty much reshaped softer alternative pop-rock to fit in their sound.
Album highlight "Why Are Sunday's So Depressing?" perfectly defines the sound presented here, from the melancholic haze of Casablancas' vocals, the blues-influenced work of the two guitarists, the simple, driving bass-lines from Nikolai Fraiture, and the mid-tempo, restrained drumming from Fabrizio Moretti.
While the restraint of the nine songs is often a strength, it also proves to be a double-edged sword, as, by the time the album approaches its end, it is hard not to yearn for a change of tempo or energy to change up the sound. Everything on here feels melancholic, slow to mid-tempo, and held back. The drums merely do their job to provide a beat and not much else. There are glimmers of this change towards the end of "Bad Decisions" and "Eternal Summer," but the repetition in sound is not as fulfilling as it could be.