"Just Mercy" and the brilliance of Destin Daniel Cretton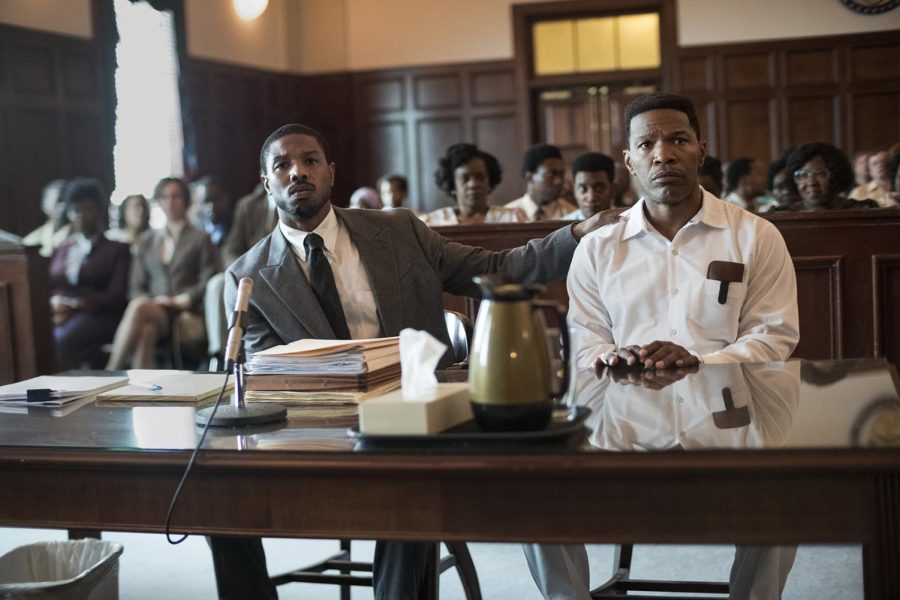 Stephen Lambros, Staff Writer
January 20, 2020
Destin Daniel Cretton is one of the most exciting directors making movies today. Having previously directed shattering dramatic films with high levels of emotion such as "Short Term 12" and "The Glass Castle," Cretton has had a major hand in launching Brie Larson into A-list status and is currently slated to direct "Shang-Chi and the Legend of the Ten Rings" for Marvel Studios. Truly, Marvel Studios is lucky to have a director of such skill working with them. But for now, Cretton can take earned solace in the fact that his recently released legal drama, "Just Mercy," has the cinematic power to leave a palpable impact on audiences.
"Just Mercy," a film based on a true story, follows Bryan Stevenson (Michael B. Jordan) as he chooses to act as a defense lawyer for death row inmates in Alabama directly after graduating from Harvard Law School. Once there, he comes into contact with a death row inmate named Walter McMillan (Jamie Foxx), an innocent man charged for a crime he did not commit.
Though it's not a surprise by any means, the performances in this film are all meaningful to an exceptional degree. Jordan leads the audience to root for Bryan throughout the runtime of the film. Foxx leaves an emotional impact as the wrongfully convicted man. Brie Larson, who plays legal service coordinator Eva Ansley, provides a voice of reason and support. Many of the actors who play smaller roles in the film—Tim Blake Nelson, Rafe Spall, O'Shea Jackson Jr., Karan Kendrick, Darnell Britt-Gibson, Hayes Mercure, Rob Morgan (especially Rob Morgan)—all provide a memorable presence for their characters.
The first of two technical aspects to be highlighted is the color correction in the film. The film keeps notable consistency with its brown color grading; every shot is authentically belonging to this film because of the way it is made to look. The muted color scheme provides a layer of frank seriousness as well as the addition of a sincerely southern aesthetic.
The second notable technical aspect is tied to the film's masterful direction by  Cretton. The film has every opportunity to overwhelm the viewer with unnecessary dialogue, but none of these opportunities are taken. The choices of who talks and why they talk are all affirmed choices, and some moments are content to let the characters speak threw actions and facial expressions. In a particularly effective scene, a prosecutor watches "60 Minutes" with his family, and when his adamancy to keep McMillan on death row is revealed to his family, he simply exchanges looks with his wife. Any serious storyteller understands that all these characters have to do in this instance is exchange looks.
"Just Mercy" is by no means an earth-shattering masterpiece. It is actually a fairly unremarkable film when the tried-and-true story is the only thing taken into account. It is, however, a deeply affecting drama that successfully commentates on the current state of the world and leaves a legitimate impact on its audience. Millions of Americans owe it to themselves to support this film in theaters and receive inspiration to become vessels for goodness in their daily lives, just like Bryan Stevenson was. May Destin Daniel Cretton have a blessed career ahead of him.