"Harriet": a symbol for the American mythos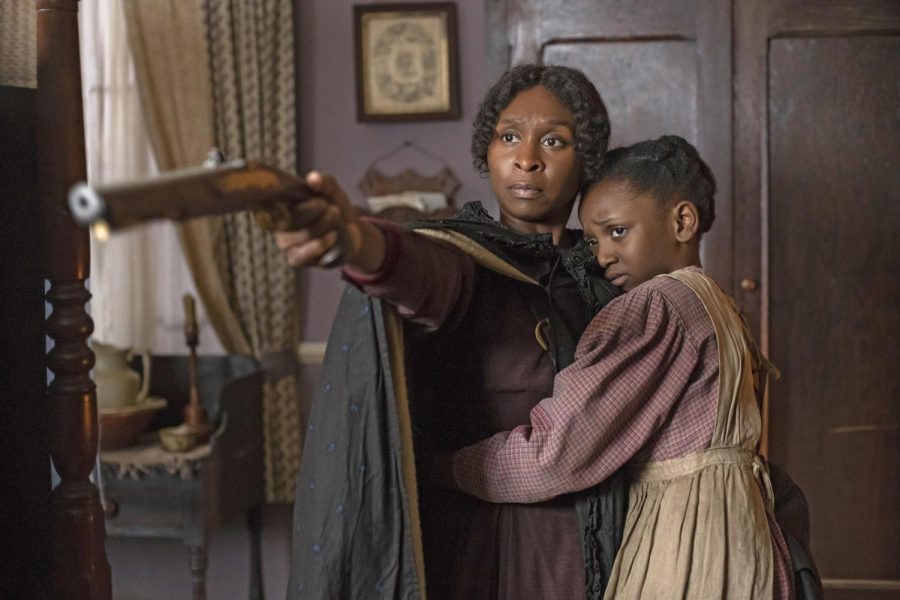 Stephen Lambros, Contributing Writer
November 11, 2019
With the way things have shaken out for small wide-release films at the 2019 box office, it is a small miracle "Harriet" was able to capture the hearts of moviegoers when similar films have fallen short. The film received an A+ CinemaScore from audience members, going on to garner $11.7 million in its first weekend at the box office. For a middle-brow, historical feature with the noble purpose of educating the public, these are nothing short of solid numbers. And judging by the quality of the film as a whole, this box office success is easily justifiable. With attention to production and costume design and a committed performance by Cynthia Erivo, "Harriet" manages to tell a story that honors its subject and keeps itself relevant to the current age.
The first point of discussion is the way director Kasi Lemmons uses the large ensemble cast. It is not just Cynthia Erivo's virtuous Harriet Tubman or Joe Alwyn's wretched plantation owner Gideon Brodess who are gifted with characterization, but all of the extant characters as well. The archetypes of characters both real and fictional are clearly defined—William Still (Leslie Odom Jr.) is diligent, Marie Buchanon (Janelle Monae) is fanciful, Bigger Long (Omar Dorsey) is ruthless and Walter (Henry Hunter Hall) is sly. And what's more: the costume design compliments this differentiation in character very well. The amount of well-defined characters is reminiscent of the amount one may find in famous stage-plays such as "Les Misérables."
Another rather unexpected aspect of the film was its depiction of Tubman's faith. The film includes many scenes in which Tubman allegedly receives visions from God, visions which she then uses to guide slaves to freedom—hence the nickname 'Moses' that she earns during the events of the film. To see such a strong historical figure live out spiritual faith in this way is inspiring, and the attention that this part of her character receives is attention that serves to individuate this protagonist from the protagonists of other epic historical narratives.
As per usual with historical biopics, "Harriet" does not come without the common flaws of the subgenre. The film's most readily notable shortcoming is the strict, straightforward way the narrative is presented on the screen. Aside from the frequent cutting to Tubman's visions (which are colored in blue imagery and often displayed in slow motion), the film adheres to its own continuity, rarely deviating from 'normal' film expression to demonstrate any sort of creative risk. The film, oftentimes, possesses the look and feel of a History Channel reenactment. If this was an intentional decision, then it was likely made with the noble purpose of giving the symbolization of Tubman center stage. Therefore, what the film lacks in pizzazz, it gains in sincerity.
And like many historical biopics, the film is not without its fair share of historical inaccuracies. For example, at least three of the major characters—Gideon Brodess, Marie Buchanon and Bigger Long—are fictional. These characters may have been implemented in the film for various reasons, though none of them change the way Tubman's history plays out.
"Harriet" is a film that deserves to be seen by many people. It is an imperfect film that does much more right than it does wrong. It is a film that showcases a great role model for women of color. It may not be the flashiest awards-hungry film to premiere in the fall season, but, as aforementioned, what it lacks in pizzazz, it gains in sincerity.