New safety app spreads among students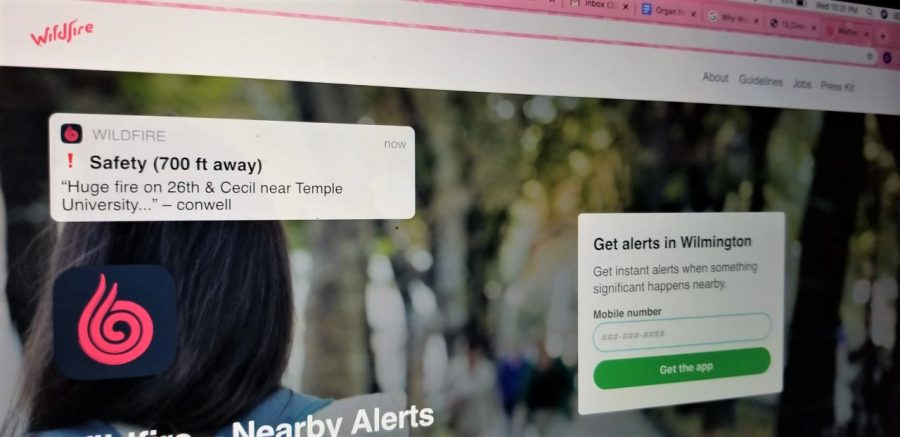 Kassie Bild, Contributing Writer
October 17, 2019
Editor's Note: This article was originally published on October 17th and has since been edited for content accuracy. The Wildfire app is in no way affiliated with the UNCW Police Department as stated in an earlier version.
A new app for portable and personalized news is available for UNC Wilmington students or residents of the area, spreading by word of mouth and invitation codes. The Wildfire app offers a new way for students to be aware of what is happening around campus and in Wilmington.
Geared specifically towards college student populations, the app allows students to stay updated on the community around them. The app will alert users about weather, crime, and questions for the surrounding area.
Many students have taken to the app to give safety tips to students who may be at a party or planning a trip out. People also share ways to get deals on textbooks. You may even see people sharing sightings of interesting animals around town.
The app is not only for news, but also allows its members to communicate. You can post to different sections like chatter, buy/sell, safety, student problems, tips, events, memes, and campus crush. Many students may even make Public Service Announcements about activity near or around campus. People can even find places that are hiring by word of mouth and advice about living off-campus can be found.
Maggie Evans, a UNCW freshman and a new Wildfire user, described the app as similar to Twitter. She said, "It seems like an Amber Alert, but for issues in the area." Evans also stated, "I do like how easy it is to report a problem in a matter of seconds."
In order to make a post, announcement, or warning you simply need to open the Wildfire app and click on the pink circle with a pencil and choose the category the post falls into (chatter, safety, tips, etc.). Instead of learning about an event after the fact, the app allows people to know what is happening at the exact moment.
Freshman Sara Watson, said, "I find the app useful, especially when the tornado happened a few weeks ago." It allowed her to get updates on the movement and videos of the storm. Watson also brought up that the app offers useful tips when it comes to safety, she also finds that people share tips that help with organization and staying on top of a large workload.
Although, she found details she did not like about the app. She realized that if she wants to listen to music and scroll through the app, it will pause her music. However, she does enjoy the app as a whole and enjoys the jokes people share.
Overall, the app is meant to give news and make sure people remain wary and safe, which is the most important feature over everything else. The Wildfire app can help in many ways. It can give advice, safety, and a laugh after a long day.