CJ's top 10 worst films of 2018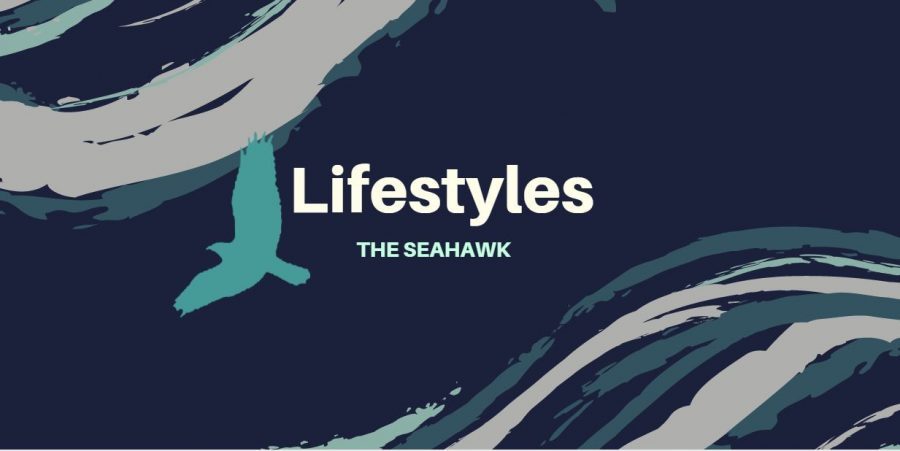 Jonathan Montague, Staff Writer
December 29, 2018
Well, we made it everyone! 2018 was not the easiest year to make it through at times, and the films released definitely reflected that. In my opinion, few movies are without flaws, and it is now time to count the worst of what this year had to offer.
Now, I feel like I should lay down some ground rules first:
This list is ENTIRELY SUBJECTIVE! I did not see every film that came out this year. I saw over 50 films, and I wish I could have seen even more. If I included a film you loved or excluded a film you hated, I am sorry! (But I am not sorry.)
The film had to have been released in an American theatre this year. No Netflix or Hulu. Otherwise, I could not have seen it and it would not be fair to some films.
Each film has been scored on six categories:
Plot – narrative, dialogue
Story – characters, themes, direction
Acting – the performances
Visuals – cinematography, set/costume design, special effects
Sound – sound effects, music
"Rewatchability" – Would I actually see anything on this list ever again? Really? I hope you would not.
Feel free to leave your least favorite films down below! With all that said… 
Honorable Mentions
I do want to highlight some films that did not make the official list but scored low enough that I could not just leave them out.
"Venom"
Generic movie with an annoying hero that was instantly forgettable, aside from Tom Hardy's terrible accent.
"The Commuter"
Hey! It is "Generic Liam Neeson Action Movie #62"! Has some good aspects but overall unmemorable.
"The Hurricane Heist"
The hurricane has a skull face! Need I say more…
Now let's begin the actual list with…
The Top Ten
10. "The Equalizer 2"
I saw the first one years ago and found it instantly forgettable, so the idea of a sequel kind of made me tilt my head. This one turned out to be just as unfocused and unmemorable. The plot is super generic and boring, and while the action scenes are well-shot, they make Denzel's character look invincible. You never believe he is in any real danger, and it ultimately dooms the film into mediocrity.
Plot: 3
Story: 3
Acting: 3.5
Visuals: 3.5
Sound: 3
Rewatchability: 2.5
Total: 18
9. "Proud Mary"
This film actually has some really strong performances from Taraji P. Henson and her younger co-star, and it had a cool final action sequence. Unfortunately, the rest of the cast does not share their enthusiasm. Especially Danny Glover, who is practically asleep throughout the entire film. What really kills this one is pacing. The film could have easily added another 20 minutes, and no one would have complained whatsoever. I left the theater feeling anything but proud.
Plot: 3
Story: 3
Acting: 3
Visuals: 3.5
Sound: 2.5
Rewatchability: 3
Total: 18
8. "Peter Rabbit"
There is not much to say about this one. It simply did not hit with me. The comedy was okay, but it did not make me laugh. In fact, all the fourth wall humor got more annoying as the film went on. The characters were fine, but I did not connect with them. This movie just did not do it for me at all.
Plot: 3
Story: 3
Acting: 3
Visuals: 4
Sound: 3
Rewatchability: 2
Total: 18
7. "Jurassic World: Fallen Kingdom"
Okay, now we are getting to the stuff I just plain did not like. This movie is so dumb. The plot is dumb, derivative, and there is a twist that comes right the heck out of nowhere. The characters are either annoying, or bland, or both. If not for the visuals and score, this film would be so much lower on the list. As is, it is just an incompetent, confused mess.
Plot: 2
Story: 2.5
Acting: 3.5
Visuals: 4
Sound: 3.5
Rewatchability: 2
Total: 17.5
6. "A Wrinkle in Time"
Why is Oprah 20 feet tall? Why anything in this movie? The movie feels the need to cut out most of the last third of the original novel. Not only does this lead to condemning pacing issues, but that section of the narrative contains all of the character development for the main character. Without it, Meg's character falls flat with a deafening thud, despite a decent performance. The visuals are nowhere near enough to save this awful movie.
Plot: 3
Story: 2.5
Acting: 3.5
Visuals: 4.5
Sound: 2
Rewatchability: 2
Total: 17.5
5. "The Spy Who Dumped Me"
Oh, great. A generic spy movie. Hoorah…. The one thing this movie has going for it is the excellent chemistry between Mila Kunis and Kate McKinnon. These are two very funny actresses and they work well together. Unfortunately, everything about this movie is so stock and boring that I cannot believe I retained the information for as long as I did. Even worse, this movie has another twist that makes you want to scream with how little sense it makes. Sorry, honey, but it is definitely not me. It is you.
Plot: 3
Story: 3
Acting: 3.5
Visuals: 3
Sound: 2
Rewatchability: 2.5
Total: 17
4. "Life of the Party"
This movie is not funny. There were two things that made me laugh throughout the entire thing, and even then, those just were ruined by going on too long. Furthermore, there is no real conflict and no real resolution to the plot thread they try to make important. It is amazing this "party" ever got past the bouncer.
Plot: 2.5
Story: 3
Acting: 4
Visuals: 2.5
Sound: 2
Rewatchability: 1.5
Total: 15.5
3. "Mile 22"
Why is this film so annoying!? Why does Mark Wahlberg's character complain about everything and make me want to strangle him? Why is the pacing so bad? Why do the characters use profanity more than third graders trying to sound cool? Why is it so preachy about governments and diplomacy? Why did this movie waste my time? Avoid at all costs, people!
Plot: 2
Story: 2
Acting: 3
Visuals: 2
Sound: 2
Rewatchability: 1
Total: 12
2. "Robin Hood"
This movie is an absolute mess. The look is a hodgepodge of elements that do not go together. The acting ranges from okay to awful. The plot is simultaneously forgettable and while making some of the dumbest decisions I have ever seen. It is a waste of everything you can think of, even effort, because none is present in the first place. I hate this movie. But one more yet remains…
Plot: 2
Story: 2
Acting: 2.5
Visuals: 2.5
Sound: 2.5
Rewatchability: 1
Total: 11.5
1. "Fifty Shades Freed"
It is finally over! And as expected it goes out with a whimper. This movie makes no sense. The characters are all very stupid and have sex at the most random moments. The direction makes you groan at the choices it makes. The tension is limp and nonexistent. The villain is laughable and uninteresting. The relationship is creepy and you do not buy it for a second. How did we let this happen? Any of it? The only silver lining is that these insulting pieces of garbage will never plague us again! Thank God!
Plot: 1
Story: 1
Acting: 2
Visuals: 2
Sound: 1
Rewatchability: 0
Total: 7
And that is my Top Ten Worst Films of 2018! Feel free to add your criticisms about my list and tell us your least favorite films.