In the market for a new podcast? We've got you covered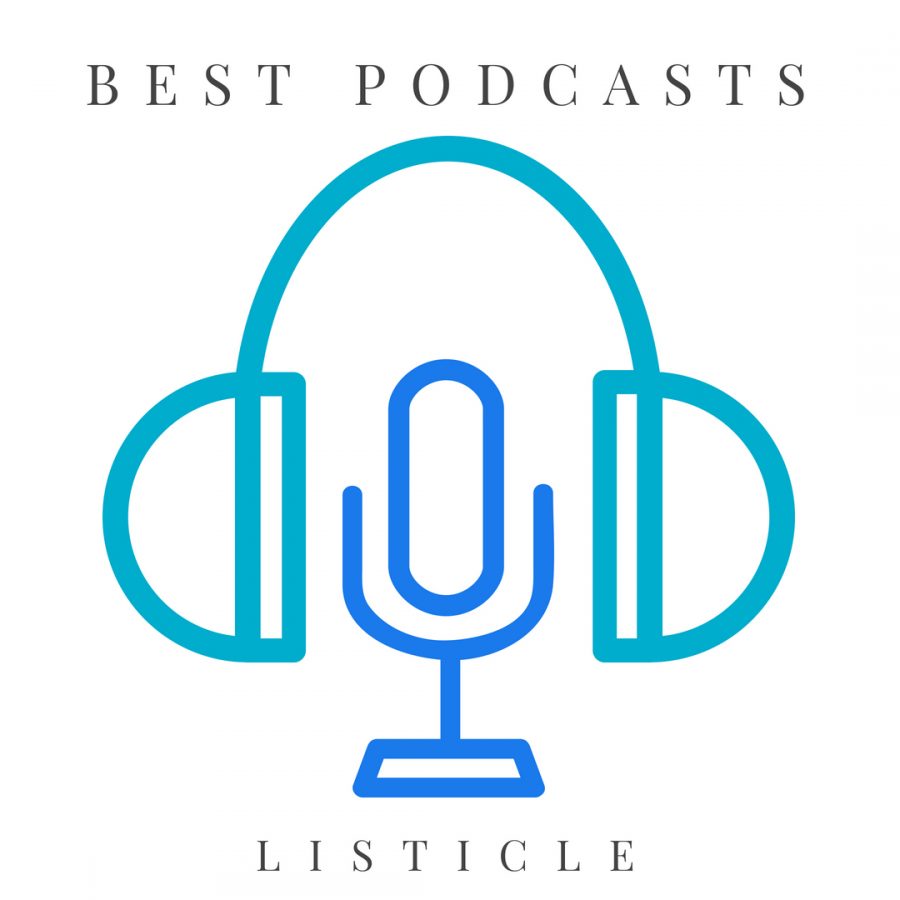 Gabriella Dionisio, Staff Writer
July 2, 2018
Whether you're walking on the treadmill, en route to a faraway destination, or in need of something to pass the time, podcasts are one of the best tools to have on your side, or in your ear. In the tech-driven, digital sphere we live in today, these audible conversations are plentiful. Topics such as health, business, education, and news are among the dozens of categories offered to smartphone users. But let's be real – trying to sort through the thousands of podcasts offered can be overwhelming. Here are the top podcasts for you, based on what you're looking for.
For the business-minded:  The Gary Vee Audio Experience
Gary Vaynerchuk, chairman of VaynerX and CEO of VaynerMedia, has produced over 300 podcasts since 2017. Much of Vaynerchuk's podcast is devoted to helping young businessmen and women find their path, amid the pressure to conform to traditional standards. Not only does he offer internship tips, Q&A's with successful men and women, and mashups of his greatest podcasts, but his harsh yet hilarious style will keep you entertained.
His podcast can be accessed on iTunes.
For the Entrepreneur: How I Built This with Guy Raz
Ever wonder how companies like Instagram, Larabar, and LinkedIn got started? This podcast interviews some of the most successful business owners of our time. The multi-millionaires share the highs and lows of their journey towards success and offer invaluable advice to those looking to build a brand. With 5/5 stars, this podcast will give insight into what it's like to own a company and will encourage you to start drafting that business model.
His podcast can be accessed on iTunes or Spotify.
For the Spiritual Guru: Oprah's SuperSoul Conversation
It's no surprise that almost every review left is a note of gratitude for Oprah and her chosen co-host. Each podcast is under an hour and showcases people like Brene Brown, Rainn Wilson, Maria Kennedy, and Tom Brady. Tune in to hear the stories of incredible accomplishment, unfathomable tragedy, and mindful practices. Oprah leans in to learn about her interviewees and unlocks a sense of vulnerability in them all. This podcast will leave you inspired and ready to conquer your life.
Her podcast can be accessed on iTunes and Spotify.
For the Dream Chasing Gal: The Goal Digger Podcast
Jenna Kutcher is a digital queen. She went from working in a windowless office to following her passion as a wedding photographer and social media specialist. Her story is relatable, and her authenticity attracts viewers from all over the world. What she lacked in experience and specialized degrees, she made up in passion and hustle. Her podcasts are live-workshop style and she offers ways to expand a digital presence and build a career grounded in passion. For anyone interested in a job in social media, photography, or website design, this podcast is for you.
Her podcast can be accessed on iTunes and Spotify.
For the Health Nut: Food Psych Podcast
Host Christy Harrison is a registered dietitian who speaks to inspiring guests each week to discuss some of the hottest wellness topics like intuitive eating and body image. She strives to debunk popular diet culture and restrictive eating while encouraging confidence and self-love. Since launching in 2013, Food Psych is top-ranked and the world's leading anti-diet podcast. Her most recent podcast is all about embracing body positivity and fighting healthism.
Her podcast can be accessed on iTunes and Spotify.
For the Comedic: Amy Schumer Presents: 3 Girls, 1 Keith
From the stage to the big screen, Schumer has kept audiences laughing for the past decade. Her new platform is shared with comedian friends Bridget Everett, Rachel Feinstein, and Keith Robinson and is filled with raunchy humor and nonstop laughs. In their first podcast, they talk love—and not the glamorous side of it, as you can imagine. Schumer and friends get together each week to navigate the ups and downs of life all while bringing you the funniest and rawest content.
Their podcast can be accessed on iTunes and Spotify.
Get to listening, people! Your new favorite podcast awaits.