The Gamers' Biweekly: March 22 – April 5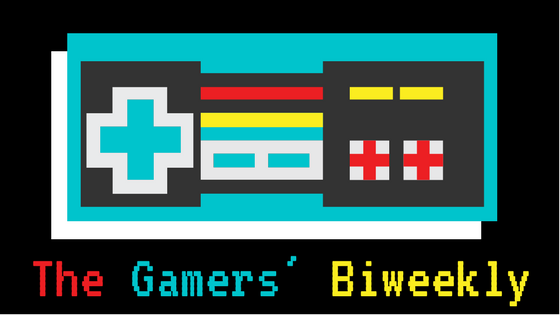 Hang on for a minute...we're trying to find some more stories you might like.
"Middle-Earth: Shadow of War" Removes loot boxes
When loot boxes were announced for "Middle-Earth: Shadow of War," the game received criticism for this inclusion. A mostly single player game with light multiplayer elements with loot boxes was a choice that was anti-consumer, but now the game's developers – Monolith Productions – are removing them as of July 17, 2018.
The game's loot boxes would contain orcs, which would help conquer forts and therefore progress through the game. In a statement released on April 2, Community Admin for Monolith Productions MonolithMark said: "While purchasing Orcs in the Market is more immediate and provides additional player options, we have come to realize that providing this choice risked undermining the heart of our game." The ability to purchase the game's premium currency will cease as of May 8, 2018.
VR Becomes Affordable After PlayStation VR Price Drops
Sony Interactive Entertainment announced that the PlayStation VR Bundle has dropped from $399 to $299. Inside the bundle is a PlayStation VR headset and tracker. Other bundles are available containing both the headset and select VR titles like "The Elder Scrolls V: Skyrim VR" for $349.99.
Compared to PlayStation VR's prime competitors – namely the Oculus Rift which goes for $399 and the HTC Vive for $499 – the PlayStation VR is quite affordable for a gadget which is often quite expensive.
"God of War" Goes Gold
The next entry in the critically acclaimed "God of War" series has been completed. "God of War is gold, baby!" said Creative director at Sony Interactive Entertainment's Santa Monica Cory Balrog.
Previous entries in the God of War series were inspired by Greek mythology; the newest entry, simply titled "God of War," is based on Norse mythology. The game will release on April 20, 2018 for the PlayStation 4.
THQ Nordic and Nickelodeon Team Up
Video game published THQ Nordic, known for games such as the "Darksiders" and "Alan Wake" series are teaming up with Nickelodeon to bring back over a dozen of the famed cartoon channel's intellectual properties. Many of the games said to be revived are Nickelodeon's most famous shows, including "SpongeBob SquarePants," "Avatar: The Last Airbender" and "Rugrats."
"These titles were popular when they were first released and we can't wait for fans around the world to rediscover their favorites" said Senior Vice President of Consumer Products at Nickelodeon John Roman in a press release.
April Fools Mayhem
April Fool's Day has always been a special time for gaming. Game companies tease fans with whacky and outrageous ideas that often turn out to be quite popular. Capcom teased a fake digital card game called "Hado Stone" which would use Street Fighter characters. "Horizon: Zero Dawn" developers Geurilla Games announced a body pillow for one of its characters that can actually be purchased, with a limited stock of 1000.
The official "Pokémon" account on Twitter was "hacked" by Team Rocket, a group that serves as antagonists in both the games and anime. On that topic, "Pokémon Go" developers Niantic released a temporary 8-bit update for the game, causing all the Pokémon to become sprites. April Fools Day is a day of great fun and missed opportunities for gaming.