Love potion #910: Valentine's Day date ideas with Wilmington flare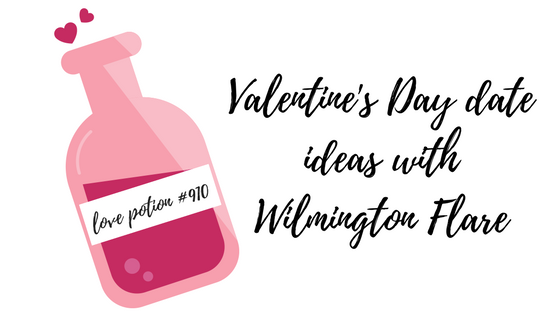 Kristen Yun, Contributing Writer
February 9, 2018
Wilmington is a wonderful place to bring romance to life and keep it alive without settling for the ever-so-common dinner and a movie. If the beach, the Cape Fear River and the delicious food aren't enough to spark some of your own uniquely-Wilmington date ideas, we'll hook you up with some ours.
This one is perfect for couples who find joy in simplicity. Add this downtown activity to your dinner plans, and you've got a romantic evening with your date. Follow the link for more information and a $1-off coupon.
Take your date on a little food-tour trip through Pleasure Island (Carolina Beach, Kure Beach and Fort Fisher). Tasting History takes you to 5-6 different restaurants to sample their menu and learn about their rich history. Who wouldn't say yes to such a delicious adventure?
Sign up for a cooking class at the Cape Fear Food and Wine Club downtown. The Feb. 14 event is a romantic three-course Italian meal, but other class opportunities in February include making chocolate truffles and chocolate-covered strawberries, on Feb. 11 and a chocolate and wine pairing event on Feb. 23.
Calling all single ladies: This Valentine's Day is a lucky one for you as it falls on a Wednesday night, which is Ladies Night at The Little Dipper. Get lost inside the hot melted cheese and gooey chocolate while you sip cocktails with your girls.
Stroll down Wrightsville Beach
When the Valentine's Day hype gets to be a little too much, take the one you love out for a sweet and simple evening down at the beach. Take time on this special day to enjoy and appreciate each other's company with a sunset stroll or a moonlit snuggle by the sea. After all, isn't that what this holiday is all about?
No matter what kind of date you're going for, Wilmington has tons to offer on all areas of the spectrum. Have a happy, love-filled Valentine's Day here on the N.C. coast!