10 Ovation-demanding karaoke songs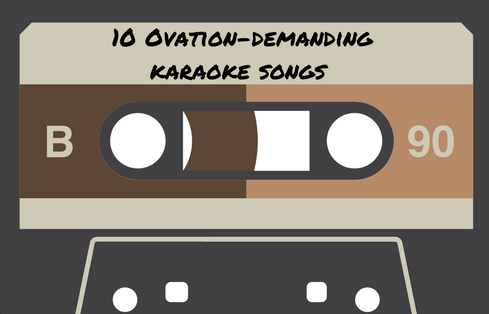 Kristen Burgess, Staff Writer
February 11, 2018
Hang on for a minute...we're trying to find some more stories you might like.
One weekend activity that will never yield to the fickle weather of Wilmington — rain, sun or snow — is the entertaining spectacle of karaoke. The key in picking the right song to highlight your talent and leave a standing ovation is all about the genre. Are you looking to take audiences back to the classic rock and roll legends that started it all? Or perhaps a girl's night out and pop ballad in the style of Spears is what you need? In any case, here are some suggestions for songs that will take your karaoke performance to the next level.
Classic "Battle of the Bands" Bangers
1. "Free Bird," Lynyrd Skynyrd: Skynyrd's power ballad that made its way into the Grammy Hall of Fame is a tune recognizable from that first mellow note. Because you're as free as a bird, and this is one classic no one will ever change.
2. "You Shook Me All Night Long," AC/DC:  When mentioning the classics, it's only naive to glaze over such hardcore bangers that legends akin to Malcolm and Angus Young.
3. "All You Need Is Love," The Beatles: The boy band that took the world by storm offers the ultimate feel-good melody for all likes of karaoke fans. An anthem from the "Summer of Love" is a no-brainer.
Girl's Night Out
4. "Wannabe," The Spice Girls: The Spice Girls were the original "Girl Squad." As such, it's only appropriate you take their catchy, demanding jam to femme fatale karaoke audiences everywhere.
5. "Oops! I Did It Again," Britney Spears: And you can't mention femme fatale without giving some credit to the now-sane Queen of 2000's pop: Britney Spears.
6. "Hollaback Girl," Gwen Stefani: The great thing about this particular artifact of Stefani's repertoire is that it doesn't demand any real talent of the karaoke singer. Keep shouting the hook and follow along with the words on screen and you should be in good shape.
Simply Southern 
7. "I Love This Bar," Toby Keith: Not only does Keith's sultry and dark staccato soothe the soul, but a song that compliments the audience is always a good bet.
8. "Redneck Woman," Gretchen Wilson: Sometimes going back to your roots means refusing to be someone you're not. Wilson's power chords and bold embrace of self-love is sure to get even the toughest of crowds on their feet. Woman's National History Month soon approaches us in March.
Feel-good Modern Rock-Outs
9. "Mr. Brightside," The Killers: Maybe you're fresh out of a relationship. Maybe you feel like revisiting emo days of a middle school past. Either way, this banger released as the band's debut single will set the bar for other performers the way it did for The Killers' career.
10. "All-Star," Smash Mouth: Unless you were born yesterday, you're probably familiar with Smash Mouth's top of the chart hit released just before the turn of the century. And even better: the audience is sure to know every word too.