The tradition behind UNCW's "Rocky Horror Picture Show" shadowcast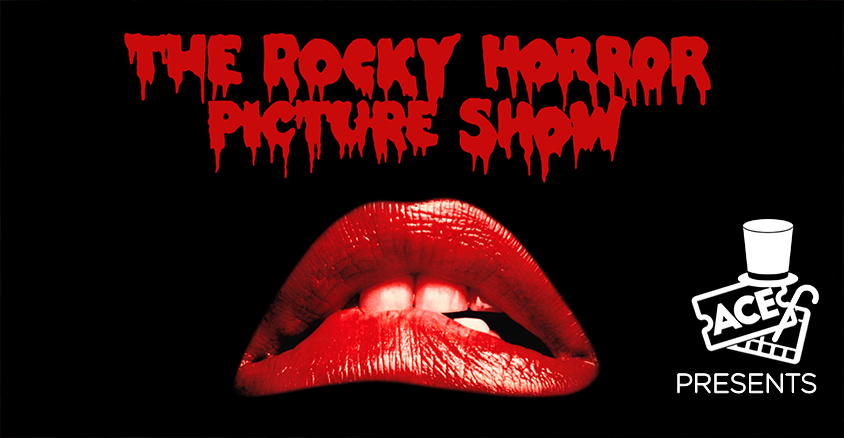 Sean W. Cooper, Staff Writer
October 17, 2017
Newly engaged Brad and Janet are returning from a wedding one night when their car breaks down in the pouring rain near a castle. They enter the premises to ask to use the phone, and instead they are sucked into a wild tour of the house, owned by Dr. Frank-N-Furter — a mad scientist who has created a muscle man named Rocky in his laboratory and intends to transform everybody in the castle, including Brad and Janet.
This is the story of the cult classic "The Rocky Horror Picture Show," which the Association for Campus Entertainment (ACE) will be running at Lumina Theater on Friday night at 11:59 p.m. It is recommended that one arrives two to three hours early, as the show is very popular at UNC-Wilmington and the theater fills up quickly.
"Rocky Horror" is no ordinary show. The film will be shown as a "shadowcast" — a cast of students that act, sing along and openly mock the film in front of the projection screen. The show encourages audience participation, as the first 150 attendees are provided with a bag of props to be used during the show.
The show begins with junior Madison Lorello proclaiming, "We're here to have a fun time, watch a shitty movie and yell at the screen," followed by a set of direct rules. Lorello wrote this line into her script after she heard it spoken at a shadowcast in Charlotte, her first experience with the show.
"I feel like that was the most 'Rocky' way of introducing the show," said Lorello.
The rules are looser than one would imagine for a school function; however, there are still some changes that the cast has made to their interpretation for that reason. For instance, one part of the show allows audience members to strip down to their underwear, but nobody is allowed to run if he or she is wearing a thong.
"We try to keep within standards but try to push the envelope just a tad," said Lorello.
Following the rules, all "virgins" — an esoteric term used to describe those who haven't seen the show before — are called to the front of the theater to be "initiated" by the cast members.
"I feel like this should be an essential part of everyone's college experience," said senior Tommy Guerrera, ACE Films co-chair who is a participant in this year's shadowcast. "A lot of people who come to this shadowcast are here for the first time — two-thirds of last year's audience were virgins — and being able to give that experience to so many people is really rewarding."
Some students, such as sophomore Rachel Barber, who plays a Time Warper, were motivated to do the show because of the sense of community it offers.
"I saw 'Rocky Horror' for the first time last year, and I was like, 'I want to do that, I want to meet new people and try a new experience,'" said Barber. "We're a huge family, we're not just friends, and I wouldn't imagine myself doing anything else."
"'Rocky Horror' was my first introduction to ACE," said senior Maggie Auzenne, co-chair of ACE Films. "I remember a previous films co-chair — Dustin Fleischman — was dressed up as Eddie, and I remember it being such a fun show and it made me want to join it."
The cast also describes the shadowcast as an opportunity to lose one's self in a role.
"What's fun about 'Rocky' is you get a whole range of diverse people who aren't afraid to make fools of themselves," said Auzenne. "It's like Halloween, where you get to be a different version of yourself, sometimes raunchy, sometimes sexy, and you get to be a part of this crowd that has loved this movie ever since they were first introduced to it."
"This is a very liberating show, and myself not being self-confident, I can put on a show where I finally feel confident and sexy and everybody else feels the same way," said Lorello. "We're all freaks in the end and that's all that matters."
Despite Lorello's opening proclamation that it is a "shitty movie," the cast members have a certain fondness for the film. The cast noted that the film's flaws make it endearing, and that Tim Curry is especially iconic in the film.
"The flaws in it help make it what it is," said Guerrera. "Its imperfections make it perfect."