But first, coffee: five Wilmington coffee shops to satisfy your caffeine cravings
September 29, 2017
When discussing coffee shops, Starbucks is always quick to come to mind. Starbucks is probably the most well-known of all coffee shops in the United States, and with over twenty thousand locations worldwide, the world, too.
However, it's a safe bet to say that if you've lived in Wilmington or even vacationed here a few times, you've probably heard of Port City Java. Affectionately called PCJ by Wilmington natives and UNC Wilmington students alike, there are 12 locations in the city of Wilmington alone (actually outnumbering the 10 Starbucks in the area). This—and the presence of a PCJ in UNCW's William Madison Randall Library where many students study throughout the semester— can make PCJ quickly become, well, flavorless.
UNCW alone has many places on campus where one can get their coffee fix: PCJ, Dunkin Donuts, Einstein's Bagels, Starbucks Dub City Brew Café at the bookstore and, as of fall 2017, an officially licensed Starbucks in The Hub. A Starbucks that—get this—accepts Starbucks gift cards.
So, if UNCW has so many coffee shops on campus already, why even think about any other coffee shops?
Well, because the city of Wilmington has a LOT of local, really cool coffee places, all unique with their own special quirks and charm that set them apart from the standard. While this list does not include all the local coffee shops in Wilmington, it elaborates on five of  the most popular: SUNdays Cafe, Bitty and Beau's, Grinder's Caffé, Lucky Joe Craft Coffee and Beer, and Old North Coffee.
__________________________________________________________________________
SUNdays Cafe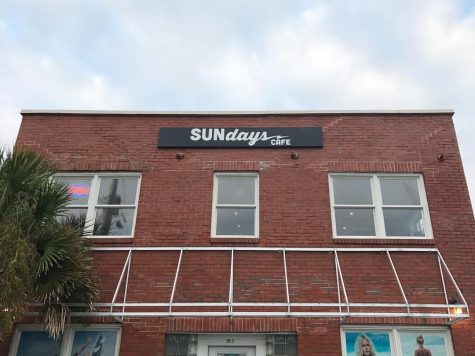 Website: facebook.com/SUNdaysWB/
Address: 708 B S. Lumina Ave. S, Wrightsville Beach, NC 28480
Hours: Monday through Friday 6:30 a.m. to 8 p.m., Saturday 6:30 a.m. to 9 p.m., Sunday 6:30 to 7 p.m.
Highlights:
The fact that you can look out the window at the beach while drinking coffee is pretty awesome. SUNdays, located on the South End of Wrightsville Beach, is a great place to study when you plan on taking a few beach study breaks.
SUNdays offers delicious "acai bowls" which are a Brazilian smoothie-like treat. Usually served in a bowl and garnished with toppings such granola or fresh fruit, they are becoming increasingly popular among college students and foodies alike.

__________________________________________________________________________
Bitty & Beau's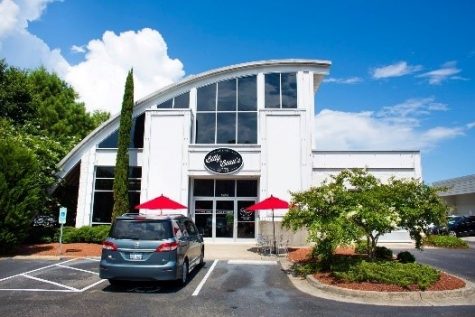 Website: bittyandbeauscoffee.com
Address: 4949 New Centre Drive, Wilmington, NC 28403
Hours: Monday through Sunday 8 a.m. to 5 p.m.
Highlights:
According to their website: "Bitty & Beau's Coffee currently employs 40 people with [intellectual and developmental disabilities]." The mission behind this coffee shop is to create opportunities for these individuals in an environment that's all about inclusion and diversity. What's not to love about coffee for social change?
Bitty & Beau's has private rooms that hold up to 10 people that can be reserved for meetings, study sessions and almost anything in between.

__________________________________________________________________________
Grinder's Caffé

Website: grinderscaffe.com
Address: 5032 Wrightsville Ave., Wilmington, NC 28403
Hours: Friday through Wednesday 6:30 a.m. to 8 p.m., Thursday 6:30 a.m. to 9 p.m.
Highlights:
Grinder's, in all their innovative glory, uses coffee ice cubes in their drinks. A review on their Facebook page says: "Coffee is excellent and I love the fact that they use coffee ice cubes. Clever!"
This café hosts open mic nights on Thursday 6 to 9 p.m. and most Saturdays 10 a.m. to 12 p.m. It's somewhat of a mecca for Wilmington's creative souls.
Less than a mile from campus, Grinder's is just a short walk or bike ride away for UNCW students.

__________________________________________________________________________
Lucky Joe Craft Coffee and Beer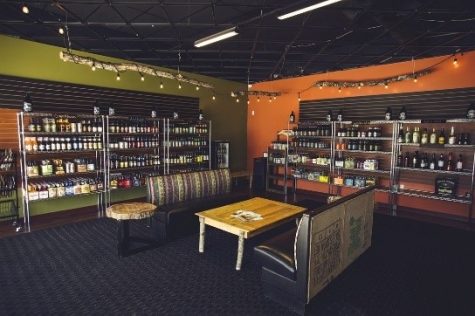 Website: luckyjoecoffee.com
Address: 1414 South College Road, Wilmington, NC 28403           
Hours: Monday through Saturday 7 a.m. to 9 p.m., Sunday 9 a.m. to 6 p.m.
Highlights:
Lucky Joe conveniently partners with the delivery app Tapingo which means you can order your coffee ahead of time if you're in a rush.
From their website: "Try our Lucky Joe Craft Coffee brewed low and slow for a new coffee experience. By taking our time, craft coffee is brewed without extracting the bitter from our specially selected beans, leaving an almost sweet, very rich, and deep coffee flavor. Lucky Joe Craft Coffee is kegged, pushed to the tap with nitrogen, and offered hot or cold."

__________________________________________________________________________
Old North Coffee (formally Addicted to the Bean)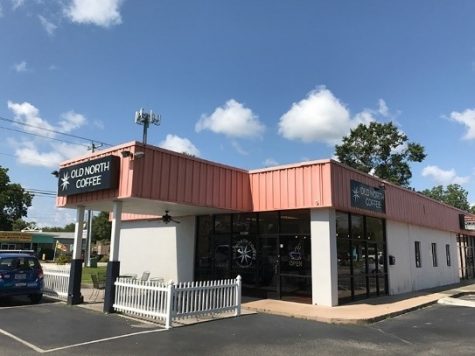 Website: oldnorthcoffee.com
Address: 1207 S Kerr Ave. Suite 1, Wilmington, NC 28403
Hours: Monday through Saturday 7 a.m. to 5 p.m., Sunday 8 a.m. to 2 p.m.
Highlights:
This family-owned coffee shop is right across from campus and is a great place for members of the Wilmington community come together and enjoy a good cup of locally sourced coffee.
From their website: "Dedicated to supporting the Wilmington and greater North Carolina economy, Old North Coffee sells food and coffee products grown, raised, baked or brewed by local businesses."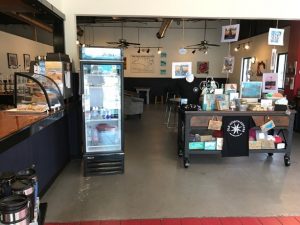 Celebrate National Coffee Day today, Sept. 29, by checking out one of these unique local shops!