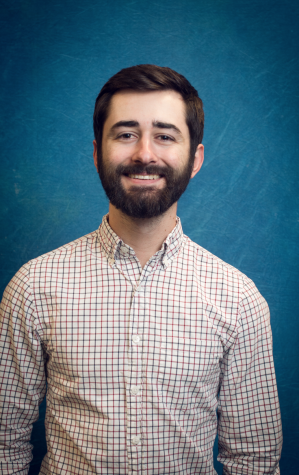 Brent
is a 5
th
year senior from Ocean City, MD double-majoring in Business Administration (with a concentration in Economics) and Film Studies.
Brent
has a great passion for football, watching the game since he was 4 years old. His favorite team is the Baltimore Ravens.
Brent
also loves college football, college basketball, and the NBA. His favorite NBA team is the Lakers.
Brent
covers the NFL and UNCW Men's Basketball for the Seahawk.
Brent Jansen, Staff Writer
Mar 25, 2019

Gronk out: Patriots tight end retires

(Story)

Feb 01, 2019

Shield Talk: Super Bowl LIII preview and predictions

(Story)

Dec 04, 2018

Toews shares CAA Rookie-of-the-Week honors

(Story)

Nov 09, 2018

UNCW falls to Stanford in home opener

(Story)

Nov 03, 2018

UNCW topples William Peace in exhibition

(Story)

Oct 26, 2018

Shield Talk: Eight trade deadline deals to ponder

(Story)

Sep 23, 2018

Shield Talk: Browns win first game since 2016

(Story)

Sep 08, 2018

Shield Talk: News and notes

(Story)

Aug 30, 2018

Shield Talk: Recapping the 2018 NFL offseason

(Story)

Feb 08, 2018

Shield Talk: Fallout after Super Bowl LII came in many forms

(Story)

Feb 01, 2018

Shield Talk: Smith trade biggest story leading up to Super Bowl

(Story)

Jan 18, 2018

Shield Talk: Panthers for sale in the midst of Richardson investigation

(Story)

Jan 17, 2018

Shield Talk: Is Tom Brady's sixth Super Bowl win imminent?

(Story/Media)

Nov 30, 2017

Shield Talk: Manning headed to the bench, McAdoo likely on his way out

(Story)

Nov 23, 2017

Shield Talk: Five years after the 'Butt Fumble'

(Story)

Nov 09, 2017

Shield Talk: Defense taking a back seat to NFL offenses in 2017?

(Story)

Nov 03, 2017

Shield Talk: Discussing the NFL trade deadline

(Story)

Oct 20, 2017

Shield Talk: As NFL ratings drop, how does the League recuperate?

(Story)

Oct 12, 2017

Shield Talk: What now for the Giants?

(Story)

Oct 05, 2017

Shield Talk: The ups-and-downs of a young NFL season

(Story)

Sep 28, 2017

Shield Talk: Anthem protests open conflict between Trump, NFL

(Story)

Sep 20, 2017

Shield Talk: Brady, Patriots still going strong

(Story)

Sep 14, 2017

Shield Talk: Surprises, disappointments in Week 1

(Story)

Aug 12, 2017

Shield Talk: offseason review

(Story)

Apr 11, 2017

Shield Talk: Romo retires, will join broadcast booth

(Story)

Mar 29, 2017

Shield Talk: it's 'Viva Las Vegas' for the Raiders

(Story)

Mar 26, 2017

Shield Talk: The best and worse of free agency

(Story)