Diamond Hawks release 2017 schedule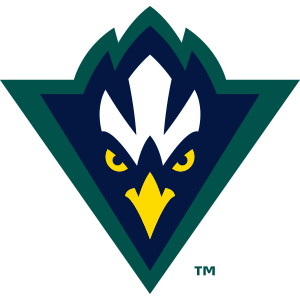 Brandon Sans, Staff Writer
September 29, 2016
With 32 home games and 13 games against teams that played in the 2016 NCAA Regionals, coach Mark Scalf announced UNC Wilmington's baseball schedule for the 2017 season on Thursday.
"Putting together a challenging schedule is a priority for our program," said Scalf to UNCW Athletic Communications. "Every weekend series and mid-week game is one that will help us get better for the following week."
UNCW opens its season when it hosts the annual Hughes Brothers Challenge, continuing into the weekend of Feb. 17-19.  George Mason, Virginia Military Institute, and Appalachian State round out the round-robin tournament.
The Seahawks continue their home-and-home series with defending national champion Coastal Carolina when the Chanticleers visit Brooks Field on March 1. It will mark the first time in program history that UNCW hosts a defending national champion. The Seahawks will travel to Conway, South Carolina on March 14 to complete the series.
The UNCW-Campbell series will continue April 4 when the Camels travel to Wilmington.
Other non-conference games include a home-and-home series with North Carolina State and East Carolina as well as a trip to Oxford, Mississippi, to take on Ole Miss in the first away series of the season from Feb. 24-26.
Defending Colonial Athletic Association champion William & Mary opens CAA play for UNCW in Wilmington on March 24-27. It will be the first matchup between the two schools since the Tribe stole the CAA Tournament from UNCW last season.
There will be no home-and-home series with North Carolina this year, but the Seahawks will travel to Chapel Hill during their final road trip of the regular season.
UNCW will hope to redeem its CAA Tournament loss on its home field when it hosts the 2017 event at Brooks Field from May 24-27.
Continued support from Seahawk fans should benefit the baseball team as they embark on the upcoming season. UNCW hopes to sell out Brook Field more often in 2017 after the previous campaign's success.
"We have a great fan base, one that is passionate about their Seahawks and college baseball," Scalf said to UNCW Athletic Communications. "I feel this will be another exciting schedule for them to come out a support us."