TNS
Imagine having to constantly stay home, limit time spent in crowds and worry that today could be your last day alive.
For many Americans, these challenges are only ingrained in their lives due to the COVID-19 pandemic, challenges that they were not living with, or imagining living with, in 2019. In turn, they will disappear from their lives once life can return to normal.
But for other, less fortunate residents of the U.S., the aforementioned struggles have been all they have ever known for their entire, decades-long lives, and will continue to remain long after the COVID-19 virus is defeated.
This is because low-income communities are disproportionately affected by gun violence. Limiting time outside the home, especially at night, and avoiding large crowds help protect one from getting shot in addition to getting sick. Underprivileged populations in the U.S. have also long suffered higher rates of educational failure, crime, incarceration and the like. Gun violence is merely symptomatic of all these systemic issues faced by the less fortunate and is therefore a systemic issue in itself.
Even without the COVID-19 virus, the statistics are unacceptable for a nation as wealthy as the U.S. Between 2007 and 2016, counties with severe poverty faced gun death rates up to 2.6 times more than countries with lower rates of poverty, according to the CDC. During 2019, Black males aged 15 to 34 were 20 times more likely to be murdered by firearms than white males of the same age. 
But once the pandemic hit, gun violence, just like poverty and other systemic disparities, only worsened. Homicides and accidental deaths from firearms jumped 25% in 2020 from 2019, according to the Gun Violence Archive. Urban centers with preexisting inequality and crime problems have borne the brunt of the killing. In Chicago, a city already notorious for frequent shootings, 4,033 people have been shot and 769 were killed throughout 2020, both up more than 50% the year prior.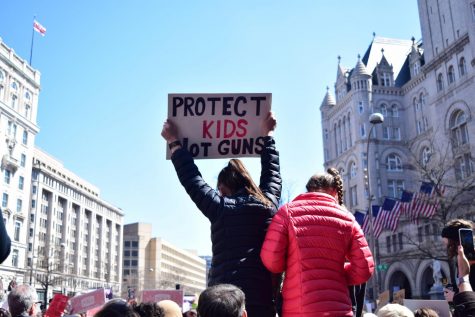 The surge in violence has not just been limited to major cities. In Wilmington, North Carolina, 22 murders have been recorded in 2020, well above the annual average of 15. While these extra seven murders do not seem like much, and are insufficient for drawing definite conclusions, the total is the highest in the city's recent history and is therefore extremely concerning. 
Adding to that concern is who is involved in the violence. Two juveniles were arrested as possible suspects after a police car was struck by a bullet Feb. 25. The next day, a youth suffered a gunshot wound during a shootout at Ten Pin Alley, for which 18-year-old Isiah Lewis and two juvenile males were eventually arrested.
The incidents are part of a larger trend of rising juvenile crime in the Wilmington area, leaving city and county officials scrambling for answers. Police Chief Donny Williams said he has "never seen anything like this" in a press conference following the shootings. Local authorities have, in turn, pledged to crack down on juveniles accused of weapons violations, as well as adults suspected of supplying firearms to youth. 
But sadly, stricter enforcement and heavier messaging will not be effective. Inequality, poverty and systemic racism, all amplified by the pandemic, have driven the carnage in Wilmington, as well as across the entire country. For similar reasons, minority communities also strongly distrust law enforcement. But their fears do not revolve around wanting to get away with crimes; rather, they are rooted in a biased legal system and date back centuries to the Civil-War-era days of "slave patrols," who used to scavenge the South for runaway slaves. When Breonna Taylor and George Floyd were both killed by police in early 2020, massive protests for racial justice helped bring this issue to light.
Minority Americans are also at higher risk of contracting COVID-19 itself. They often have jobs that are not only lower-paying but also put them in greater contact with the general public and are thus at higher risk of infection. Bias in the healthcare system against minorities reduces their trust, as noted with their reluctance to get vaccinated against the virus. Especially shocking is that disadvantaged communities report greater prevalence of health conditions that increase the potential for severe COVID-19 illness and death. These pandemic disparities, in turn, exacerbate the poverty and inequality that leads to violence.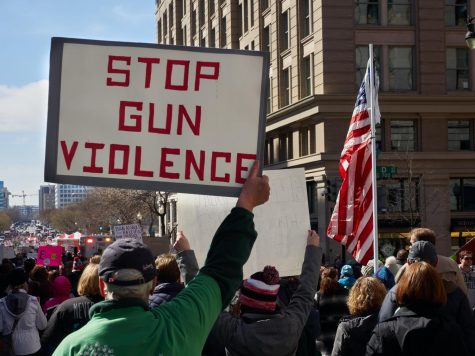 School closures and suspensions of youth services have also played significant roles in fueling crime, especially juvenile crime as seen in Wilmington. While affluent families have experienced comparatively negligible impacts, low-income students have suffered the most. The loss of structure and routines and resultant boredom for kids creates extremely favorable conditions for them to misbehave. But for those already struggling, that misbehavior translates into delinquency and even violence, like what happened at Ten Pin Alley.
These reprehensible levels of gun violence are tantamount to segregation and Jim Crow. But some white Americans still deny their privilege, preferring to say that racial minorities are more violent, do not work hard enough and simply leech on taxpayer dollars. That flawed thinking can be traced back to biased media coverage of gun violence; mass public shootings gain the most attention despite comprising a mere sliver of all firearm injuries and deaths in the U.S. Yet the inner-city violence that drives the majority of casualties is "largely unknown" to ignorant white people, as noted in The Atlantic.
This trend is even applicable to Wilmington, where the Halloween murder of 23-year-old white model and UNCW student Carly Rae Baron drew extensive grief and outrage. Wilmington-based news outlets focused heavily on the story, including testimony from heartbroken parents and former high school teammates. However, other shootings and murders, while reported on by local media, have received only scant and unemotional coverage.
This senseless gun violence is inexcusable and must stop now. But demonizing the hardest-hit populations and upping police patrols will not be enough. To get to the bottom of this issue, the systematic disparities separating the haves from the have-nots and forming the foundation for violent crime must be addressed. Enhancing law enforcement activity is like the roof, something to be completed afterwards. Think about it: if you want to destroy an evil castle, you start by attacking the foundation, not the roof. Stamping out gun violence, by stamping out systemic racism, works the same way.