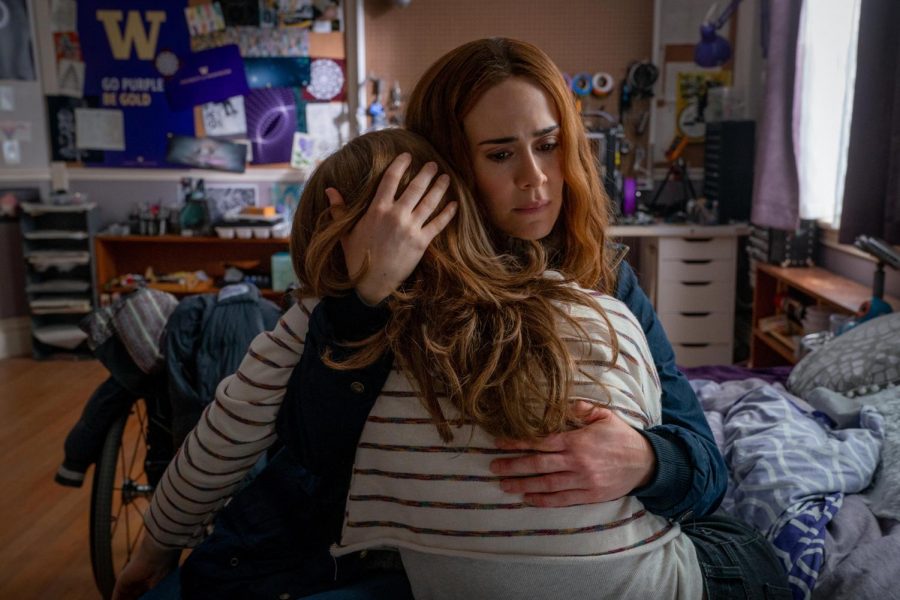 Allen Fraser/Hulu/TNS
In recent years, it wouldn't be too far-fetched to say that the 2010s have had an abundance of thrillers that began leaning into the realm of predictability and lack of innovation. However, when filmmaker Aneesh Chaganty made his feature film debut with 2018's "Searching," it was certainly a welcome shakeup. Not only did the film gain attention for its creative choice of being set on laptop and smartphone screens but also for being the first major Hollywood thriller to feature an Asian-American performer as the lead fulfilled by John Cho. Two years after his successful debut, Chaganty returns with a new thriller aimed for the small screen
Released November 20, 2020 on Hulu, "Run" follows Chloe Sherman (Kiera Allen), a homeschooled teen confined to a wheelchair and stricken with several illnesses, who begins to have suspicions about her overly protective mother Diane (Sarah Paulson). Similar to "Searching," the film centers around a parent-and-child mystery. "Run" takes it a step further and subverts such moments of parenthood into eeriness as a means to build tension in some of the cleverest ways. Comparable to the likes of "Misery" and classical Alfred Hitchcock thrillers, the film is able to deliver intrigue and originality, even as it makes use of familiar tropes found in thrillers, such as the discovery of a secret box filled with conveniently placed secrets and the predictable demise of an unsuspecting would-be savior.
The two lead performances are outstanding, especially as the film has such a small cast. Mostly known for her various roles in "American Horror Story," Paulson shines here as she delivers an intense and strongly sinister performance where she expresses a wide range of emotions, such as sadness, anger, extreme worry and menace. With these different emotions, Paulson brings out a variety of nuances that allow viewers to make their own assumptions about the character's backstory.
Although this is her feature film debut, Allen matches strides with Paulson as the hero who's forced to come to terms with terrifying discoveries and navigate challenges that are made more difficult due to her physical condition. Impressively, Allen's motions when it comes to portraying Chloe's difficulty in moving without the wheelchair are well executed, without exaggeration or dramatization. Simply put, the two leads do a stellar job of playing such fleshed-out characters.
The film excels in the way it builds up tension and conveys an ominous atmosphere through its aesthetic properties. For instance, the first act paints their household as just the average household with installations to assist Chloe. Into the second act, this image of a normal home is subverted as it then becomes something of a prison for Chloe to carefully traverse through with reliance on her smarts and instinct.
The film is elevated by a suspenseful and unnerving musical score from Torin Borrowdale that harkens back to the work of composer Bernard Herrmann, a frequent collaborator of Alfred Hitchcock. Cinematographer Hilary Spera mentioned in an interview with Variety of her decision to utilize articulate framing to convey the feeling of claustrophobia and an anamorphic lens to depict the sense of isolation, as well as pay tribute to thrillers from the '70s, such framing is demonstrated in the shot of Diane cradling a shaken up Chloe as the camera tracks back with display shelves closing in on them. These stylistic devices work to create an ominous atmosphere and call back to Hollywood's classical thrillers.
Even with a relatively short runtime, "Run" is a thriller that proves to be worth watching. Even if it feels predictable in some spots, viewers who are just simply looking to pass the time with a solid thriller can appreciate its performances, writing and technical aspects. This thriller is a great addition to Hulu's lineup of original feature films.