UNCW Theatre Department's 'Am I Next? Voices of Wilmington, NC' showcases Black voices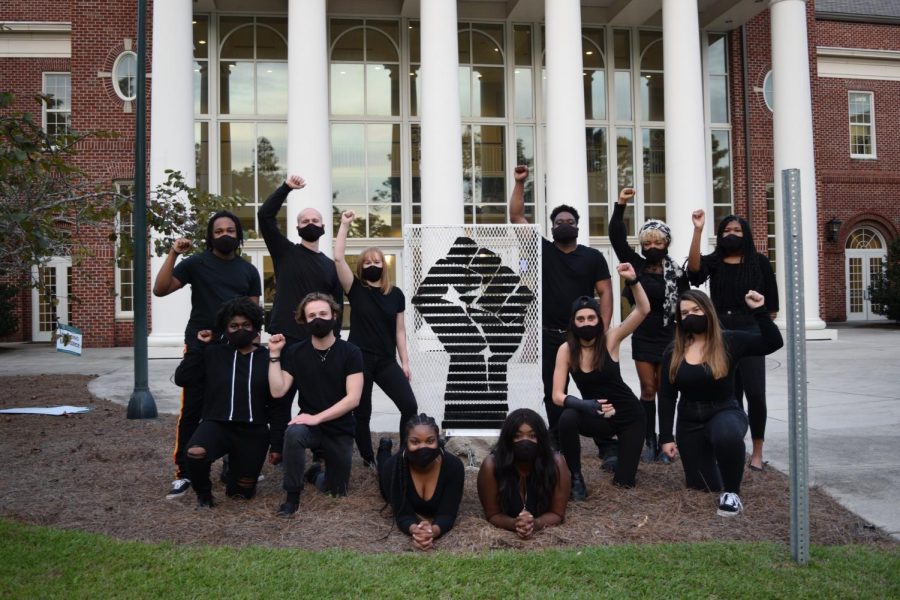 UNCW's Theatre Department has a longstanding tradition of hosting distinctive performances, intended to grip, bemuse and enchant the audience. This year, during a semester marked by the COVID-19 virus and the shockwaves of the Black Lives Matter movement, the department is opting for an entirely different route. 
"Am I Next? Voices from Wilmington, NC, set to premiere Nov. 12-15 and 19-22, is a devised piece, meaning. Meaning, it's an original script. The play is a combination comprised of real-life stories from the cast and interviews with the Wilmington community, all that focused entirely on Black lives.  
"Although the department has some history with devised theatre," said Robin Post, theatre professor and director of this production, "this is the first production performed, on the Mainstage, where the content has been developed collaboratively by combining the students' creations, their interviews with community members and a director's facilitation and organization of their work."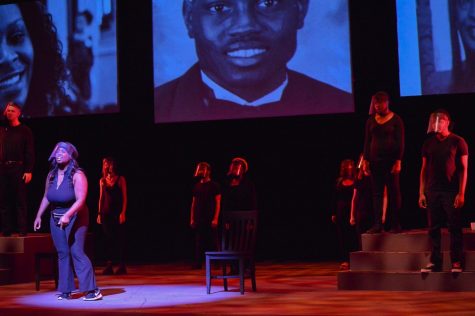 The production consists of stories that seek to reveal the racist and brutal truth embedded in the lives of Black people in America—focused specifically on the experiences of UNCW students of color. 
"This play itself is completely different from what our department is used to doing," said Kahlil Allen,  a member of the cast. "It's the first feature show completely about Blackness."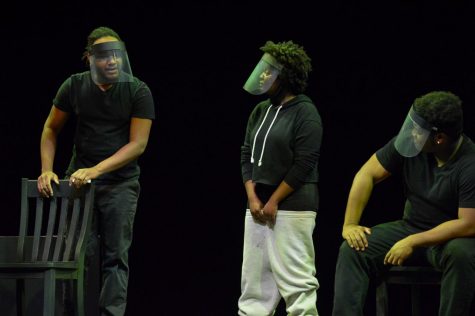 "Our accomplishment is the cohesiveness of it," Dajah Glenn, another cast member said, "it's just different with this. When we come into rehearsals, it's not a character we get to step in and then out if. For a lot of us, this is our life." 
Each story comes from an honest place and the road to uncovering these stories and creating the script required conscientious effort on part of the cast and crew. 
"The beginning of the process was quite challenging for everyone in the room as we navigated these issues together," Post said. "Many moments in rehearsal have been very heavy and there was been a constant need to remind students to do what is necessary to make sure that they are tending to their healing."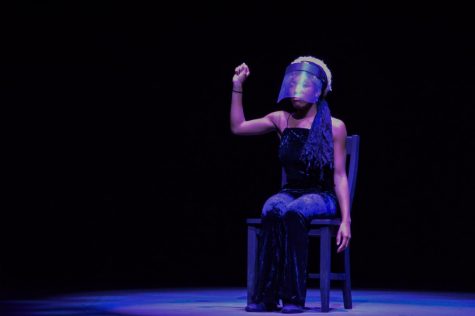 The final product is intended to pierce the hearts of both allies and non-allies of the Black Lives Matter cause, though many cast members prefer audience members who oppose it. 
"Even if we can change one heart," Glenn said, "where someone thinks 'wow that's what they're going through' and changes their mind—I'd consider that an accomplishment."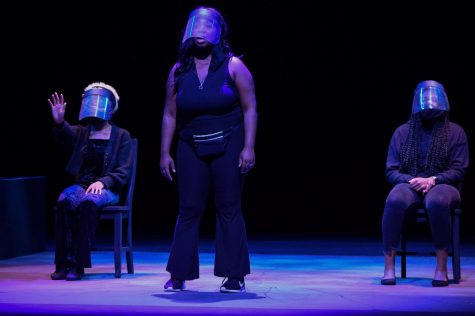 Cassie Frazier, the stage manager for "Am I Next?" lauded the performance for being powerfully eye-opening. 
"I hope that the audience does as I have and leaves at the end of the night remembering the actors' experiences, their comparisons, and their lessons," said Frazier. "I hope that they leave understanding that this is real, this is happening. This is happening in ways that we have never considered, in places we have never considered. Above all, I hope they leave this production mindful of a new perspective." 
The stir caused by the Black Lives Matter movement upended history all over the country and in Wilmington this summer. It led to the renaming of various landmarks, swaths of public artwork and a chance for thoughtful conversation about the history of systemic racism.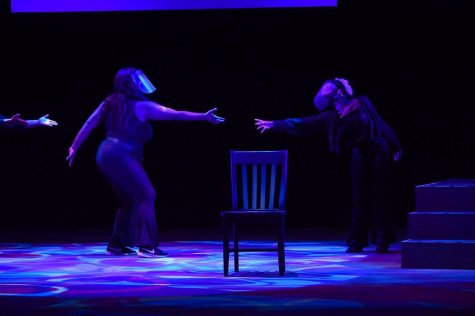 Breonté Scarboro, a cast member of the production, calls for UNCW to join the movement more than it already has. 
"The fact that there are so few African Americans at UNCW when they claim they want to be diverse is kind of awkward because like what are they actually doing?" Scarboro said. "We want more minority voices. You claim you want diversity, but you put all the Black Lives Matter banners in an exhibit? What are you saying?"  
"Am I Next?: Voices from Wilmington, NC" premieres Thursday, Nov. 12. Performances will be Nov. 12-15 and 19-22 at 8 p.m. and 2 p.m. on Sundays. UNCW students, staff, and faculty can reserve their tickets here with passcode "devised." Members inside and outside the UNCW community can view a live stream of the show each night on Twitch.