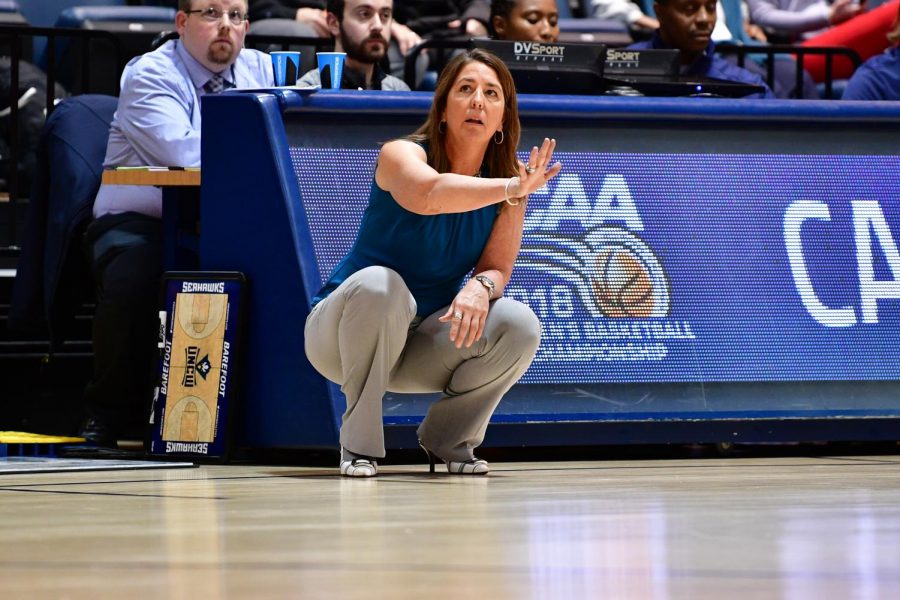 UNCW Athletic Communications
WILMINGTON – With its annual Media Day set to be held this Thursday, Oct. 22, Head Coach for UNC Wilmington's women's basketball Karen Barefoot will not take part in the event. Instead, "Interim Head Coach Tina Martin" is listed to speak last to the media and press about the upcoming 2020-21 season.
Barefoot's absence comes just five weeks before the start of the new campaign. Although Barefoot is still listed as the Head Coach on UNCW's official athletic website, "Interim Head Coach Tina Martin" does not sound promising when wondering if Barefoot will start the season as UNCW's head coach.
Barefoot has been the head coach for UNC women's basketball for the past three seasons, posting a 40-51 overall record. Barefoot and the Lady Hawks also went 13-1 inside of Trask Coliseum during the 2018-19 season which is still a UNCW record.
Currently listed as the assistant coach on UNCWSports.com, Tina Martin finished her third season with the Seahawks last year after joining the program in 2017. Martin is the all-time winningest coach in the University of Delaware men's and women's basketball history, holding a 408-238 record with the Blue Hens.
The reasoning for Barefoot's absence is still unknown. More information is likely to be shared during UNCW's media day later this week via Zoom.