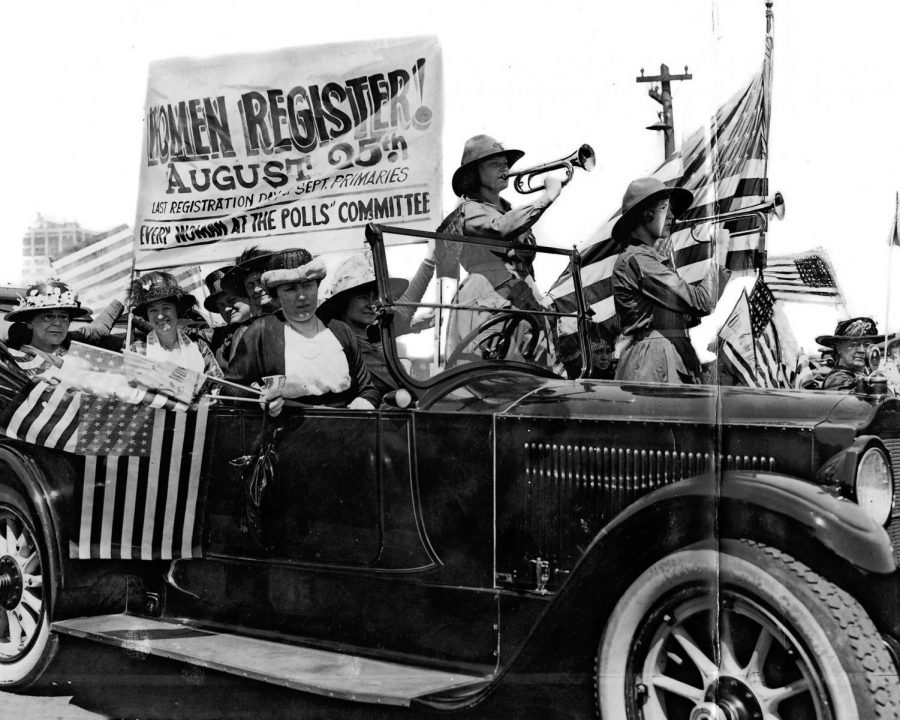 Chicago Tribune Historical Photo/ TNS
Note: This article was edited on Sept. 29 to further clarify details of the LSTA grant and the exhibits presented at the event.
UNCW's Randall Library hosted a virtual event "She Rocks the Vote" to celebrate the 100th anniversary of the 19th Amendment and the plight of women in a country historically run by white men.
The event featured a speech from keynote speaker North Carolina House of Representatives for the 18th District Rep, Deborah Butler, and a display of exhibits featured in Randall Library. These exhibits, and the event itself, were funded by an LSTA grant and included a presentation on the politics of birth control in the 20th century by the History Department's Dr. Jennifer Le Zotte and graduate History students, Rebecca Mullins and Kyra McCormick, as well as exhibits for women who changed the world and the women activists of the Lower Cape Fear.
Butler, the Democratic Minority Whip, went viral a year ago for protesting a surprise override vote when Democrats were in low attendance at the NC House.
"You shall not do this to democracy in North Carolina, Mr. Speaker. How dare you do this, Mr. Speaker," she shouted. "I will not yield, Mr. Speaker."
Since then, she's become the face of protest and progressive action, using the hashtag #WeWillNotYield on her Twitter account to push for social change.
During her speech, Butler encouraged everyone to exercise their right to vote.
"The singular vote of one is powerful," she said. "But more than that, it is the act of adding your voice to the voice of others."
This is one of many events Randall Library has hosted that seeks to amplify minority voices and encourage students to participate in the local community and government.
"We hope students will engage more with the history of voting and elections, but specifically with the barriers that have been and still are in place to some people being able to exercise their right to vote," said Lisa Coats, Humanities Librarian
The Library has worked to present itself as a resource for minorities and students looking to gain a richer understanding of the society they live in. This includes expanding the Library's collection to include more works by authors of color and hosting a myriad of programs, exhibits and displays aimed at breaking prejudices through education.
Amongst these include a Human Library event, intended to inspire inclusive conversations and an African American Read-in celebrating Black voices in literature.
Since the rise of the Black Lives Matter Movement, Randall Library has issued a statement on systemic racism and pledged to cultivate a space aimed at dismantling racism, where students feel welcomed.
"These types of programs serve as a symbolic reminder and as a gauging mechanism for people who are aware of these historical events to compare and contrast our government's progress over history, or lack thereof," said Christopher Robinson, Outreach and Engagement Librarian.
The Library has also begun an initiative to educate young voters and inspire them to use their voices to positively change their communities. Beginning Sept. 24, a Voter Registration table is available on the 1st Floor of the Library. It is filled with forms and information about voting which are also available at this link.
"If we do not educate about these topics then we are doing our students and community a grave disservice," said Robinson, "because knowledge is power."