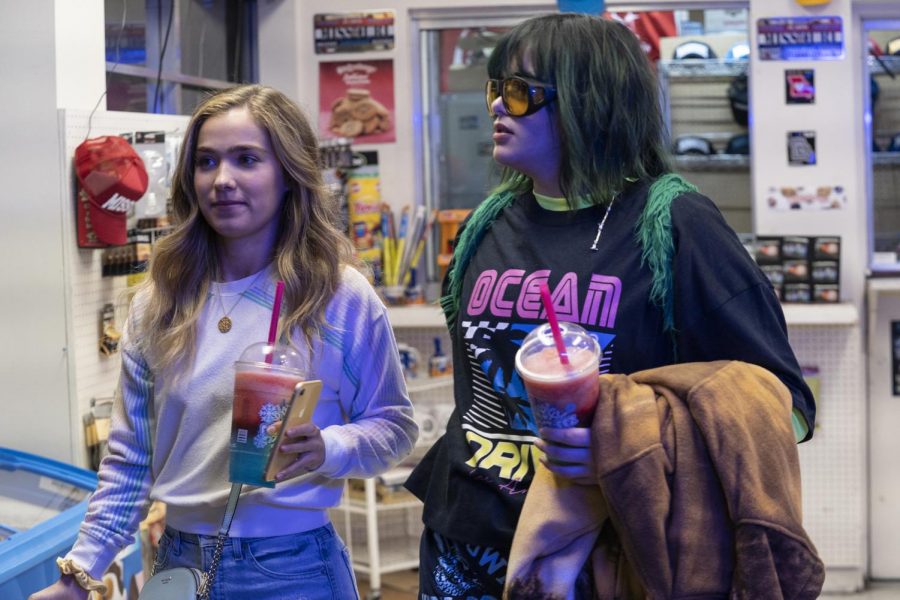 Ursula Coyote/TNS
HBO Max is one of the newest major streaming services to launch—even newer than Disney Plus—so while they have an extensive library of original series and content from Warner Brothers properties such as DC and Cartoon Network, their original content is far lagging behind the content boasted from rivals such as Netflix and Amazon. That's not to say HBO isn't willing to try—with Unpregnant, one of the most recent additions to HBO Max's original films, the streamer is hoping to capture the attention of teenage audiences. The film, however, while being a serviceable teenage comedy, falls into some pitfalls regarding its formulaic narrative structure and its jokey approach to the often-grim subject of abortion.
Unpregnant follows an Ivy League-bound high school senior named Veronica (Hailey Lu Richardson) who convinces her estranged childhood friend Bailey (Barbie Ferreira) to drive her from a small Missouri town to Albuquerque to get an abortion without parental consent. Along the way, the girls run into larger-than-life characters, deal with Veronica's well-meaning but naïve boyfriend, and rekindle their friendship.
The film itself, for all intents and purposes, is well-made. The performances are deep—Haley Lu Richardson continues to display her natural acting talent, while Euphoria actress Barbie Ferreira cements herself as a potential star in her own right. The screenplay, while founded on an established pattern common to this kind of comedy film, stands out with smart dialogue, character development, planting and plotting—most of the mechanics that viewers appreciate in a screenplay can be found here.
However, the formulaic nature of the story can cause its beats to be predictable from time to time. The friends have a big argument before the story's climax, which is something most "buddy" films and road trip films seem to have. There's also a strict adherence to a three-act or five-act structure. Without spoiling things, the film's story feels familiar—and that's never preferred.
Also, the comedy aspect, when it's utilized to color the main character's goal to get an abortion, attempts to normalize the process and eliminate the sorrow from the subject. Never, Rarely, Sometimes, Always is a recent independent film with a very similar plot—two teenage girls run away together to have an abortion—but that film manages to treat its subject with the raw emotion that befits it, while this film tries to pretend that the operation is akin to a normal visit to the doctor when the reality is much more than that.
Unpregnant is a perfectly serviceable film that many viewers will enjoy. The script is whip-smart, there are fun performances, and the subject it discusses is timely. It could have been a little more original, and it could have handled its subject with a little more nuance, but for what it's worth, if HBO Max receives more films that are this well-rounded, they could certainly compete with the other streaming services.