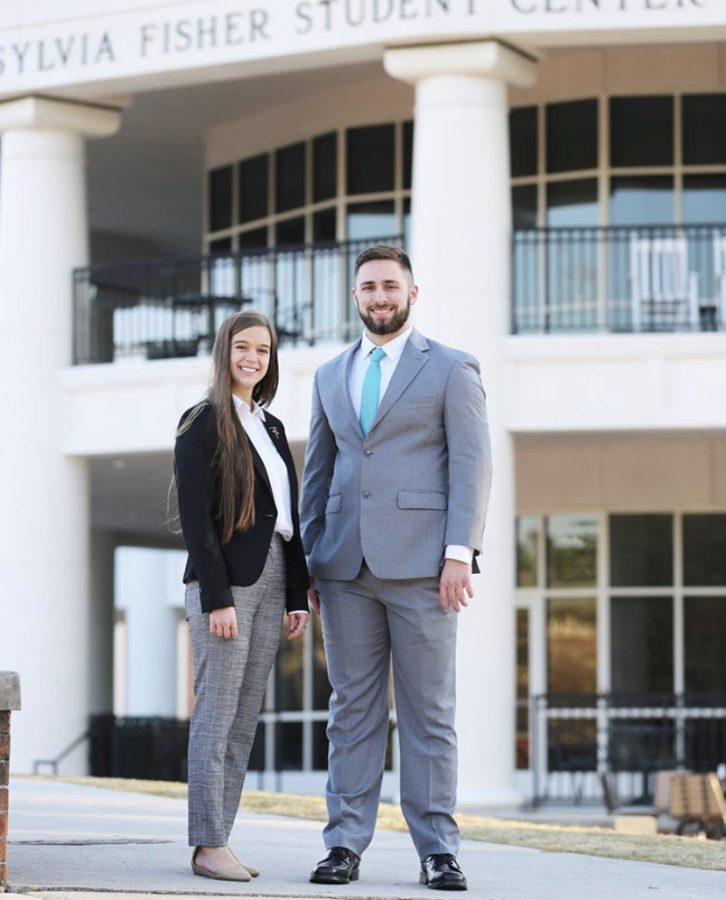 SGA
On Sept. 15, the Student Government Association (SGA) held its yearly state of the SGA. This year's event was held virtually due to the coronavirus (COVID-19) safety measures. SGA President Matt Talone spent the time discussing the Talone-Balent platform for the 2020-2021 school year. 
The event kicked off with remarks from UNCW's Chancellor Jose V. Sartarelli who summarized COVID-19 and general updates regarding campus.
"I want to thank each and every one of you for your leadership, what you do as student government associates and leaders, [it is] much appreciated," said Sartarelli. "The second thing I want to talk about is the return to campus and the process that we've gone through.  I know it's been very tough, some of the changes we have made the whole process of the de-densification. It's been complicated and not been ideal, and the reason we have done it is to improve our chances of staying on campus. When we had our meetings with our local health authorities they were very concerned about what was happening and we felt that de-densification might help us. I don't know if it's helping or not but the numbers are coming down which is good."
The Chancellor then went on to discuss specifics regarding the modality of classes this semester which he reported to currently be 60% online, 30% hybrid and 10% face to face. Sartarelli also discussed the recent announcement of the 2021 U.S. News & World Report for Top 100 Public Schools, where UNCW ranked 95 for public schools and 187 for best national universities. 
Dr. Jon Kapell, SGA's advisor and Director for Campus Activities & Involvement Center, then took a few moments to talk about SGA's role on campus as well as introduce Talone and Robby Fensom, SGA's Chief of Staff.   
"Many students do not fully understand at the beginning how much influence they have and how much influence the Student Government has on our campus," said Kapell. "It would be remiss of me not share with you how passionately the members of our SGA over the years have taken their positions, especially these past few years. We have faced very interesting times [and] this year is absolutely no exception."
Following another introduction by Fensom of Talone, Talone welcomed everyone and shared the Talone-Balent platform. 
"Our team has been working tirelessly over the past four months on various initiatives to improve the student experience and ensure that the student voice is being heard," said Talone. "We are thankful to have administrators, faculty and staff who believe in shared governance."
Talone then went on to discuss the four pillars that he and Sabrina Balent, SGA's Vice President, ran on. Those pillars are sustainability, advocacy, opportunity and futuristic.
Regarding sustainability, Talone said he and Balent are working with Miles Lackey, Vice Chancellor for Business Affairs, and Kat Pohlman, Chief Sustainability Officer and a few others on a project for the Bluethenthal Wildflower Preserve. 
"We are hoping to provide opportunities for students to learn about and improve upon the existing space, adding more benches, native plant species, signage and hopefully another entrance," said Talone. "This area is used by several classes and professors for educational purposes and research. So it is crucial that this area is maintained to the highest degree."
SGA is also planning to add a paid executive Director of Sustainability position in order to highlight the continued importance of sustainability following their time in office. 
Talone also touched on the importance of voting this year, especially as college students. He said SGA has also partnered with the Office of Student Leadership and Engagement to help students register to vote and become better informed this election season amongst COVID-19 concerns. 
Other things SGA is working on this year are working to provide free feminine hygiene products on campus, normalize the use of gender-neutral pronouns on campus by updating the Office of Institutional Diversity and Inclusion website to include this information and other related resources and working with the Alumni Association to start a Student Alumni Association to foster relationships between students and alumni. 
SGA also plans to support the institutional needs presented by the coalition of Black student leaders and host luncheons with diverse student organizations to build better relationships and support for them. 
"This is going to be a great year and I would like to thank you all in advance for your partnership and support of the Student Government Association," said Talone. "They are grateful to have the support of you all in the audience tonight. You're each a resource for our students and therefore our Seahawks in times of success and struggle."