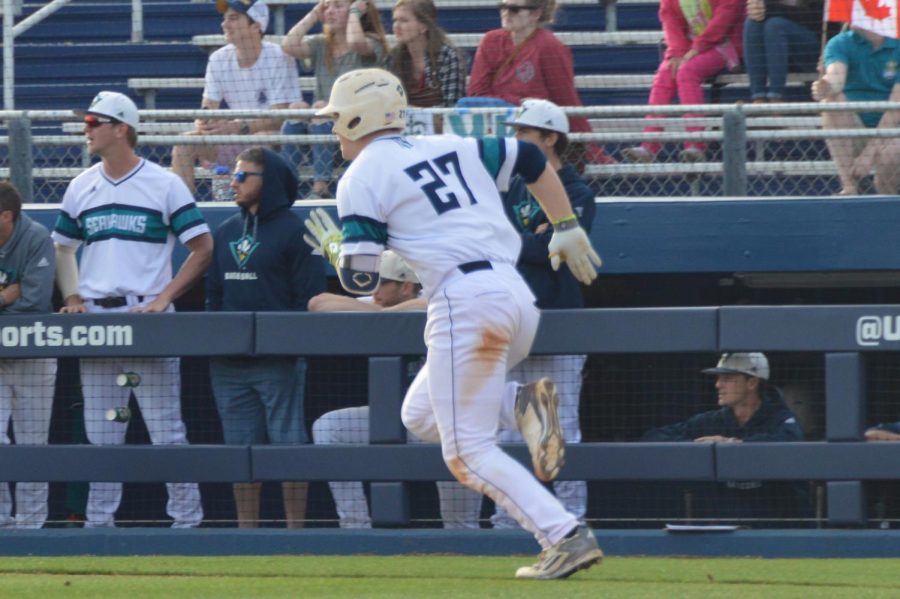 Noah Powers/The Seahawk
WILMINGTON – Ever since the Twins' veteran catcher, Mitch Garver, hit the 10-day IL (injured list) back on Aug. 20, former UNC Wilmington standout, Ryan Jeffers, has been providing Minnesota plenty of offense in the number nine spot in the lineup.
The Raleigh native is hitting .300 after 20 career games with three home runs and six RBIs (runs batted in). This is a pleasant upgrade from Garver who possessed a batting average of .154 in 52 at-bats during the 2020 campaign.
"But what about defense?"
Jeffers has that covered as well. In his 20 games behind the plate, the rookie has only allowed one passed ball and has thrown out 20% of runners trying to steal base. Although 20 games are a small sample size, it's hard not to be optimistic about Jeffers' future with the Twins moving forward.
Minnesota (30-19) just completed a sweep over the Cleveland Indians (26-21). The three-game sweep pushed the Twinkies three games ahead of second-place over their AL (American League) Central rivals and only two games behind the Chicago White Sox (31-16) who hold the top spot.
If the playoffs were to start today, the Twins would be the number four seed in the American League taking on the five seeded Toronto Blue Jays (26-20) in the first round. Minnesota's magic number to clinch a spot in the 2020 playoffs now sits at six with only 11 games left to play in the shortened season.