Childish Gambino releases surprise album '3.15.20'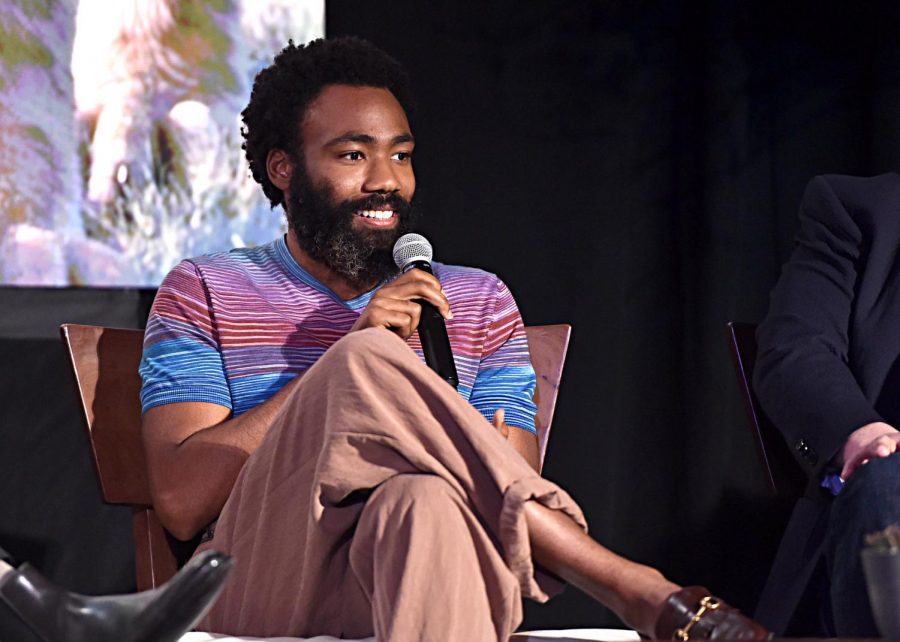 Donald Glover has a career that spans multiple mediums, either under his real name or musician alias Childish Gambino.
While many people know Childish Gambino as a Grammy-winning musician, Glover got his start as a writer for the comedy "30 Rock." In 2009 he was cast in the beloved NBC comedy "Community," all the while releasing rap mixtapes. In 2011 he made his first comedy special "Weirdo" and released his debut album "Camp." He released his second album "Because the Internet" while starring in supporting roles in "Magic Mike XXL" and "The Martian." He then created his own show "Atlanta," which earned him five Emmys and two Golden Globes. Glover then proved he could produce an album completely different from the previous, with "Awaken, My Love!" with Grammy-winner "Redbone." And then starred Lando Calrissian in "Solo: A Star Wars Story," Simba in the 2019 "Lion King" remake and Aaron Davis in "Spider-Man: Homecoming." His statement-making single "This Is America" won him four Grammys. To say that Donald Glover is a man of many talents would be an understatement.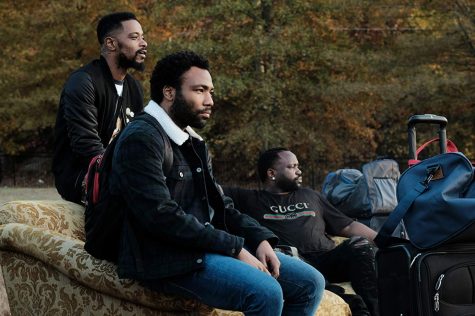 Childish Gambino is just a stage name. In 2017, Glover announced at a concert that he was planning on retiring his alter-ego, leading many to speculate his fourth album would be his last. Although it is not clear if "3.15.20" is the last Childish Gambino album, it delivers a mixed bag of songs that do not feel like much of a goodbye at all. 
Opener "0.00" has little function beyond serving as a brief intro with Glover's modulated vocals repeating "we are, we are, we are" alongside some strange synth work. The placement feels proper for it, but even still, as a three-minute-long track, it becomes oddly repetitive and does not do much to build tension. It is bland and serves very little purpose.
"Algorhythm" is the true beginning of the album, starting with a glitchy instrumental and monotone vocals that feel almost robotic.  By the time the chorus hits, the robotic tones are replaced with a fluid and gorgeous falsetto that is alluring to the ears. The lyrics seem to focus on poking fun at catchy and repetitive dance-beats, and this proves even more true from the wordplay of the song's name. If the vocals were less distorted, it could blend in with the songs he is poking fun at. It bleeds seamlessly into the next song, "Time."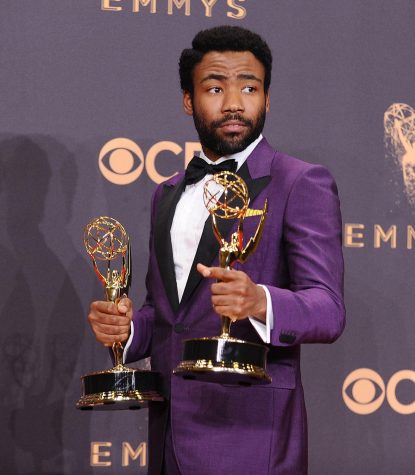 Ariana Grande makes an appearance on "Time," singing two verses to break up the monotony of Glover's vocals. Yet unlike with "Algorhythm," the repetition does not lead anywhere overly interesting, at least not until the three-minute mark. The instrumental feels like it relies on two different sounds and does not have enough momentum to justify the five-minute run time. The beefy, industrial production is suffocating, making "Time" much more of a slog than it should be. The similarities between the first two tracks, excluding "0.00" are broken up by "12.38," which has more of an R&B feel than the first three songs. It demonstrates more experimental direction, ditching the notion of verse-chorus-verse-chorus completely. The outro is absolutely gorgeous, yet, the first five minutes have a similar problem as "Time" does. They ride on one or two different sounds for far too long, to the point where the instrumental's repetition does not work in favor of the song. The crescendo of the ending makes for a very interesting effect. 21 Savage manages to save the song by better complementing the instrumental than Glover.
"19.10" has some of the most gorgeous lyrics across the entire album. "To be beautiful is to be hunted," he sings, providing a wonderful metaphor about the beauty and pain that comes from being black. The repetitive drum-beat is oppressive, turning what should be one of the better songs on the album into something that far overstays its welcome.  The compelling subject matter is the best part by far.
The melody of the album highlight "24.19" sounds like a slowed-down, less-funky, less-falsetto-laden version of "Redbone." The transitions are seamless, Gambino's vocal performance is impassioned when the vocal editing is tuned down, and the shift of the song in the second half is a fantastic contrast to the first. 
It feels strange to me that the very next track sounds so out of place by comparison. "32.22" feels rather random like Glover was messing around in the studio with a production program on his vocals and singing randomly and mumbling. The instrumental is oddly enough not nearly as repetitive as "Time" or "12.38," so it is strange how half-baked his lyrics are. Glover manages to take a very interesting instrumental and turn it into something that feels like an interlude. There is so much groove to the song that it is disappointing how wasted it feels. 
"35.31" is pandering at its finest. It is just… ridiculous. It feels like a poor attempt to emulate "Old Town Road" with an obnoxiously repetitive beat and set of lyrics. If the main fault of the other songs is that they are occasionally a bit repetitive, the flaw that"35.31" has is that it is downright unlistenable.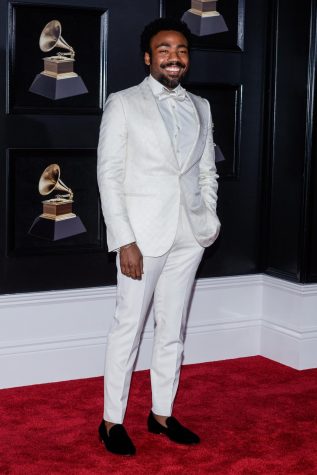 "39.28" features more beautiful lyrics from Glover competing with "19.10" for the best on the album.
"Grief is a standing ocean / I never swam unless you did / So I don't know why I'm here without you / I miss you," he sings.
It is three minutes of Glover singing with tons of reverb, autotune and various other vocal effects. There's a little bit of piano lurking beneath his vocals, but it might as well be acapella at this point. The best moment of the song comes at the very end when most of the vocal effects are stripped away and it is just Donald Glover's voice. It almost seems like something Glover is scared of showing without any effects. He seems like he is hiding behind dense layers of production, "experimental" beats and repetition so that he does not have to show his voice without any filters. "3.15.20" as an album feels like someone on Instagram found one pose and filter they liked for a selfie, then proceeded to take that selfie every day with a different costume in an attempt to seem unique.
"42.26" is 2018's "Feels Like Summer" retitled. That is not an exaggeration, it is literally the same song, which makes it interesting that it is the best song on the album. The R&B elements and funky sound show everything that makes Childish Gambino good, very little of which can be found on "3.15.20." It does not fall into the repetitive hole that almost every other song on the album does. 
"53.49" is less repetitive, but feels like a subpar Limp Bizkit impression, which being Limp Bizkit is embarrassing on its own, doing an impression of them is even worse. The chorus is still one of the best moments on the entire album. It is only easy to tolerate because it does not fall into being too repetitive. The outro serves as an ending that is better than the majority of the album.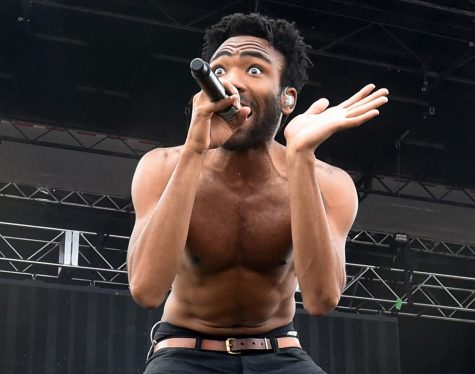 Childish Gambino's new album has random strokes of genius that feel overshadowed by him trying just a bit too hard to be different. "This Is America" is an obvious standout from his work, as is "Redbone," and as is "Bonfire," but "3.15.20" falls very far from the genius that made those songs so wonderful. There are a few standout moments across the album's length, but almost every decent idea gets repeated and beaten to death that every song becomes a chore to get through. "42.26," "53.49," 24.19" and "Algorhythm" are about the only memorable songs that feel like they deserve a relisten. If eight out of 12 songs on the album could easily be described as repetitive, and one of the four best songs from the album was not even originally meant to be on the tracklist, then the album probably is not very good as a whole. "3.15.20" is very disappointing work for an artist with so much potential and star power.