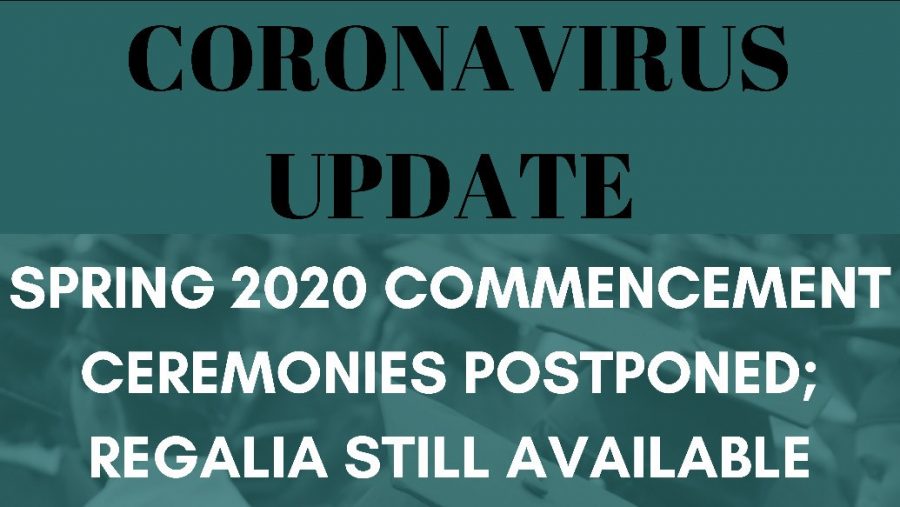 UNC Wilmington students have been dealt another unfortunate blow to their college experience. Yesterday morning, the university announced via campus-wide email that Spring 2020 commencement ceremonies will not be held on the previously scheduled dates of May 8 and 9.
Concerns about the spread of COVID-19 in the Wilmington community and abroad have spurred many difficult decisions regarding the university's daily dealings and actions, and the choice to cancel the official graduation ceremonies is one such tough decision. This announcement comes on the heels of the news of the first confirmed case of COVID-19 in New Hanover county, which has since increased to three cases.
There are currently no alternative plans in place to make up the Spring 2020 commencement. However, it was announced this afternoon in a campus-wide email from Chancellor Sartarelli that Spring 2020 graduates would be able to still collect their graduation regalia.
The process of collecting regalia is expected to be different than previous years given the focus on reducing unnecessary contact between individuals. Information regarding how students are to go about collecting their graduation regalia is currently in development and is expected to be announced sometime next week.
The chancellor also ensured in the email that the university understands how important the commencement ceremony is to graduating students and is exploring options how to hold the ceremony for Spring 2020 graduates.
All UNCW students are encouraged to stay in contact through the university's social media accounts and email alerts, as well as the university's dedicated coronavirus website, as the situation continues to develop.