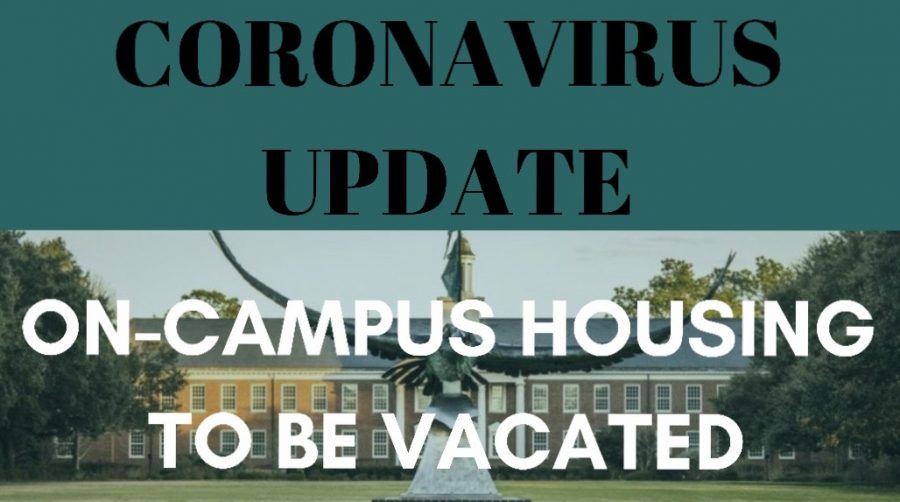 While many students are looking to get back to some sense of normalcy with their college routine, some will face even more hurdles. Earlier this afternoon, UNC Wilmington announced it would be vacating all on-campus residence halls in compliance with new guidelines from the UNC system.
Much like the move to shift all in-person classes online, this new guidance is meant to reduce the possible spread of the coronavirus among college populations and further encourage the practice of social distancing.
The university is expecting to have further instructions for students looking to appeal the vacate order, as well as students looking to return to campus to retrieve their belongings. Currently, the specific criteria for a student to remain on campus as well as instructions for those now moving out of the residences are still being developed and is expected to be released tomorrow morning at 10 a.m.
According to the announcement, the criteria for a student remaining in on-campus housing is expected to include students who do not have safe or stable alternative living arrangements, students who have "exceptional ongoing academic commitments," and students who would be facing travel restrictions in their return to a more permanent address.
The announcement of on-campus residence closures follows the trend of reducing the concentration of students on campus to help stall the spread of the novel coronavirus. The planned shift to online classes is still in effect for March 23, though certain classes with special circumstances will be alerted individually.
Currently, there is no news regarding possible refunds for on-campus housing and/or meal plans, though this issue is likely to be addressed at a later date when available. Campus dining is still operational and limited student services are available for students remaining on or near campus.
All UNCW students are encouraged to stay in contact through the university's social media accounts and email alerts as the situation continues to develop.