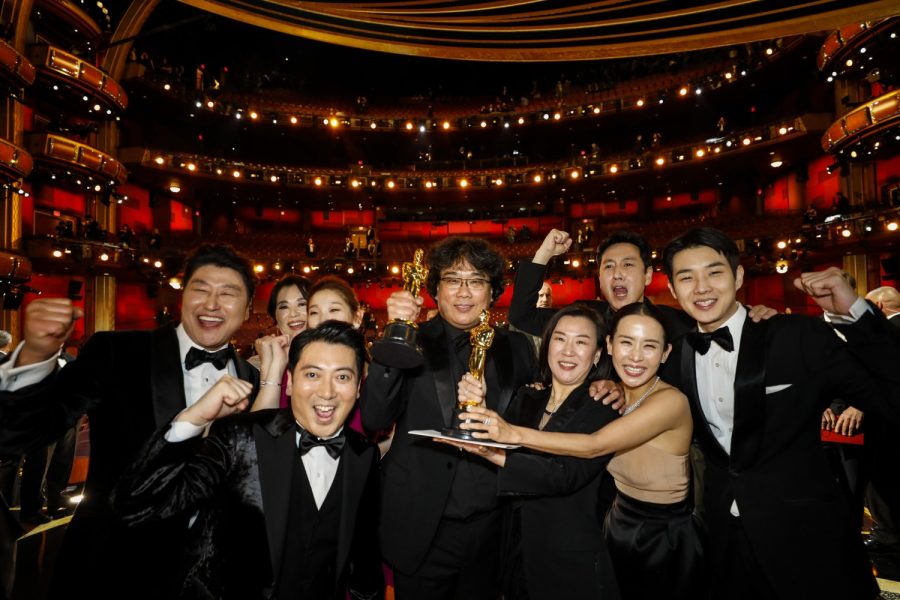 TNS
On Feb. 9, 2019, a fairly unassuming Sunday evening, the South Korean dramatic film "Parasite" was awarded best picture by the Academy of Motion Picture Arts & Sciences. Bong Joon-ho, the prolific director of the film, had already won awards in three other categories that night. As he stood alongside cast members and producers to accept the most prestigious of all the Oscars, the people in that Chinese theater, all icons of the industry known as Hollywood, emitted a rapturous response that has not followed a best picture win in a very long time. "Parasite" was one of the best films of 2019 (if not the best film), yet to say that its best picture win was surprising would be an understatement, to say the least. For many reasons, this victory will cast positive reverberations throughout the global film industry for years to come.
South Korea has been slowly but surely finding its foot-place in the global film market ever since the turn of the century and director Joon-ho was far and away one of the most eccentric voices of that movement. After starting his career by making films for his home country (such as "Memories of Murder" and "Mother"), Bong Joon-ho directed two films that were distinctly international affairs: "Snowpiercer" and "Okja." The former starred Chris Evans in the middle of his beloved stint as Captain America. The Weinstein Company distributed the film in America, and despite Harvey Weinstein's inconsiderate handling of the English cut of the film, "Snowpiercer" nonetheless managed to amass a cult following in the states. "Okja" would be released internationally by Netflix a few years later; this, too, was an international production starring actors of English, American and South Korean descent. Its critical reception was slightly diminished by the film's close ties with Netflix—attendants infamously booed the Netflix log during its premiere at the Cannes Film Festival in 2017.
After this brief stint of directing international feature films, Joon-ho set his eyes onto his home country and made the film known as "Parasite" about a lower-class Korean family who sneakily secure work under an upper-class family through opportunistic means.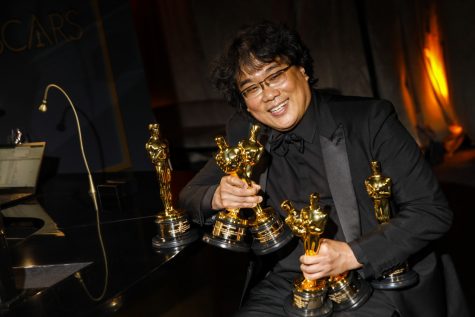 The NYC-based film distributor Neon is the next part of the story. This very small distributor began releasing films for limited theatrical release in 2017, managing to find minor success in the industry. Their niche lies in high-caliber American films brimming with idiosyncratic quirks (such as Ana Lily Amirpour's "The Bad Batch" and Craig Gillespie's "I, Tonya"), compelling documentary films (such as Tim Wardle's "Three Identical Strangers" and Todd Douglas Miller's "Apollo 11"), and global cinema's most distinctive and evocative features (such as Ali Abassi's "Border" and Alejandro Landes's "Monos"). Neon acquired the release rights to "Parasite" in October of 2018, evidently devising a genius plan to place as many eyes as possible on what they understood to be a cinematic masterpiece.
Fast-forward to the 2019 Cannes Film Festival. "Parasite" was selected for the festival's main competition. It was chosen unanimously by the festival jury as the winner of the Palme d'Or becoming the first South Korean film to ever win the award. Neon notices the very real 'hype' emanating from the discussion surrounding the film, and they use it to their full advantage. Those who have seen it become mouthpieces of free marketing, spreading news of the film's greatness to anyone they can. By the time "Parasite" becomes one of two runner-ups for the Toronto Film Festival's audience award, it has already solidified its status as a must-see event for dedicated fans of filmmaking. The film grossed over $25 million at the United States box office, an astounding haul for a foreign film before the Oscar nominations are even announced.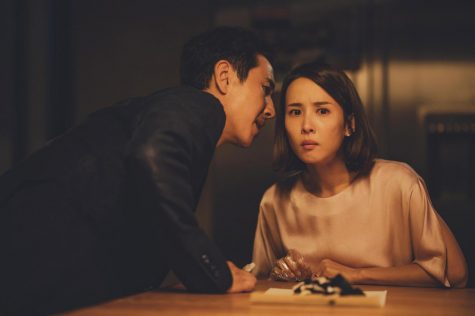 Then "Parasite" suddenly finds itself as the recipient of six Oscar nominations, winning for best international feature film, best original screenplay, best director and best picture on the night of the ceremony.
Its Oscars' success was already surprising before its ultimate victory. It was the first South Korean film in the Oscar's 92-year history to ever be nominated in the foreign film category, let alone best picture. And winning the international feature film category was never in doubt for the film. With more overall Oscar nominations than any other foreign film, "Parasite" was bound to win that category. But many prognosticators assumed its other awards would go to "1917," "The Irishman" or "Once Upon a Time in Hollywood." "Parasite" had many hurdles to climb to win best picture. Firstly, it would be first foreign film ever to win Best Picture. "Cries and Whispers" could not do that. "Crouching Tiger, Hidden Dragon" could not do that. "Roma" could not do that. And, well, the list of international masterpieces not even nominated goes on forever.
Secondly, no Palme d'Or winner has ever gone on to win best picture at the Oscars. The list of Palme d'Or-winning masterpieces that failed to win best picture includes "M*A*S*H*," "Taxi Driver," "Apocalypse Now" and "Pulp Fiction"—all of which were English-language films that could have won without a quarrel regarding whether or not the win was deserved.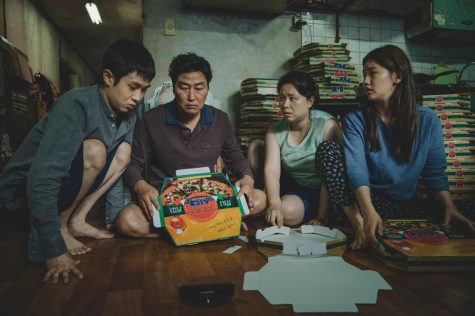 Statistics like these reveal two things. The first is that the Academy previously possessed a blatant ignorance regarding films not in the English language. The second is that the Academy, for whatever reason, has an aversion from awarding films with outstanding levels of universal critical acclaim. This aversion is at its most frustrating when "Gandhi" wins best picture over "Missing," or when "Forrest Gump" wins over "Pulp Fiction." To place things in perspective, there exists a general consensus among film enthusiasts that "Parasite" is the best winner of the best picture Oscar since "No Country for Old Men" in 2008.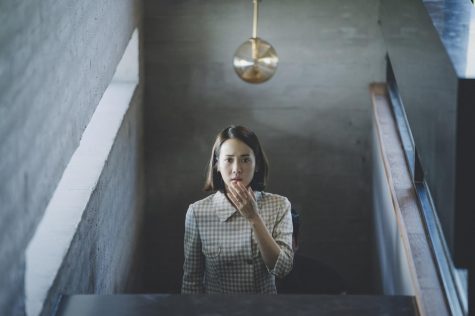 So after 92 years of rarely giving best picture to the most deserving films, why would the Academy make such a radical left turn in the 2019/2020 awards season? It was not like 2019 lacked high-quality films that easily fit the traditional best picture mold—"1917," "The Irishman" and "Once Upon a Time in Hollywood" spring to mind. Therefore, the lending of best picture to a foreign-language Palme-d'Or winner would be unthinkable from a strictly historical perspective. But the fact that major best picture hurdles have been cleared by this film should certainly imply that the Academy is ready to consider future foreign-language masterpieces and future Palme-d'Or winners with brazen sincerity.
So who is to say another international film cannot garner legitimate best picture synergy going forward? "Parasite" has opened that door, perhaps for Pawel Pawlikowski, director of "Ida" and "Cold War," perhaps for Asghar Farhadi, director of "A Separation" and "The Salesman," perhaps for Pedro Almodovar, director of "Pain and Glory." Who is to say it will not happen again? Who is to say it will not happen soon? And if an American film wins the Palme-d'Or in the near future, could it achieve what other American films could not?
For many decades, the Academy has been rightfully criticized for preferring to nominate certain types of films over others. 2019 was a fantastic year for cinema, but the overall Oscar conversation has yet to fully expand to films outside of the Academy's wheelhouse—films such as "Portrait of a Lady on Fire," "Uncut Gems," "Booksmart," "Midsommar" and "Atlantics," films snubbed completely by the Academy when cases could be made for multiple nominations. But if a film like "Parasite" can ride a massive wave of hype all the way to the trophy, then that may be enough to affirm optimistic film enthusiasts around the world that, finally, the Academy has stepped beyond their comfort zone. That, finally, the Academy will attempt to expand the conversation. That, finally, higher expectations for today's film climate can be molded into the hearts and minds of the voters.