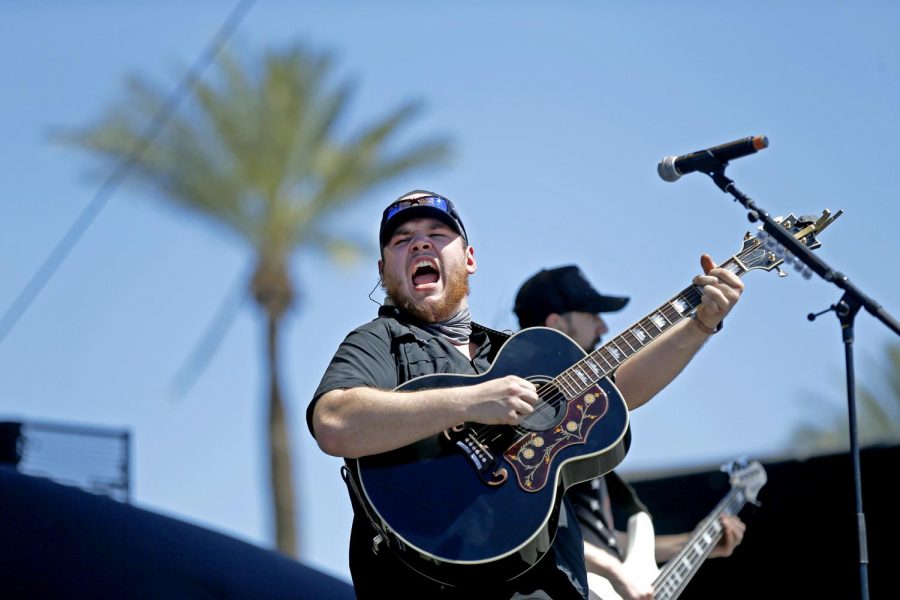 There is an interesting amount of diversity going on in modern country music; "Old Town Road" by Lil Nas X and the remix with Billy Ray Cyrus absolutely shattered the charts with a fusion of country and rap. On the other end, Eric Church's most recent album deeply embraced experimentation, crafting and blending multiple genres and not tying itself too deeply to the southern twang and overproduced choruses of modern county, all while showing off incredible instrumentation. In the last few years, Chris Stapleton and Colter Wall have produced some melancholic masterpieces filled to the brim with authentic emotion and atmosphere.
However, the most popular country songs of the modern era are part of a genre that is best known as "bro-country" or "urban country." These songs are about drinking, women, drinking, dirt roads and partying, while also being incredibly formulaic. He uses verse, chorus, verse, chorus, solo, bridge, before finishing with the chorus, but louder this time with a shiny layer of crystal clear pop production and a country accent to tie everything together.  It includes chart-stoppers such as
Luke
Bryan, Florida Georgia Line, Blake Shelton and Sam Hunt. Comedian Bo Burnham did an excellent piece on how unauthentic the sub-genre tends to be.
However, most people listening to 
Luke
Combs
are not looking for incredibly profound or poetic lyrics, outstanding instrumentals or even anything that is truly earth-shattering or inventive in sound.
Luke
Combs
tries to make music that is fun and catchy, working on making anthems for the Southwest.
The entire album, called "What You See Is What You Get," has clean and clear sounding production. The snare on the drums is punchy and satisfying listening. It is not quite a live feel, but it makes everything easy on the ears. It does not do much in the way of hip hop influences, so there are not many drum machines or synthesizers hiding beneath the lyrics about beer and blue-collared people.
"Beer Never Broke My Heart" is a song that belongs at any party with lots of alcohol. The main riff is very crunchy and could conceivably be considered hard rock. It is certainly an anthem. "Lovin' On You" verses are oddly reminiscent of the melody of "Need You Now" by Lady Antebellum. It is a sexy melody that cuts itself deep into your ears and stays there for a long time. "1, 2 Many" embraces a rockabilly influence with a piano lurking deep in the mix. "Dear Today" might be the odd highlight of the entire album with production in the first half of the song that makes it sound as though it was recorded in a small bedroom or a bar; at first, it is just
Combs
with an acoustic guitar with lyrics about holding on to today. The band and traditional production styles come in about halfway through, yet does not seem to ruin the authenticity.
The main problem with this album is that you have heard all of these songs in one form or another. Turn on any country radio station for an hour, and you will find most of the songs there sound almost exactly the same as the songs here. "Even Though I'm Leaving" was done 13 years ago by Rodney Atkins to a much more interesting effect with his song, "Watching You." "Refrigerator Door," "New Every Day" and "Better Together" are far outclassed in their melancholic power by songs like "5 More Minutes" by Granger Smith. The vast majority of the songs here start to blend and become familiar before they have even finished. It is almost repulsively predictable.
While "Dear Today" is a standout moment, you will know by the second song everything about Luke Combs' music. It is pop-country— easy to digest and listen to but does not have much else in the way of substance. In a year or two, a good portion of the songs here will be indistinguishable from the plethora of radio-country released in the last twenty years. If you want that, give the album a spin, but if you want something new and exciting, find something else.