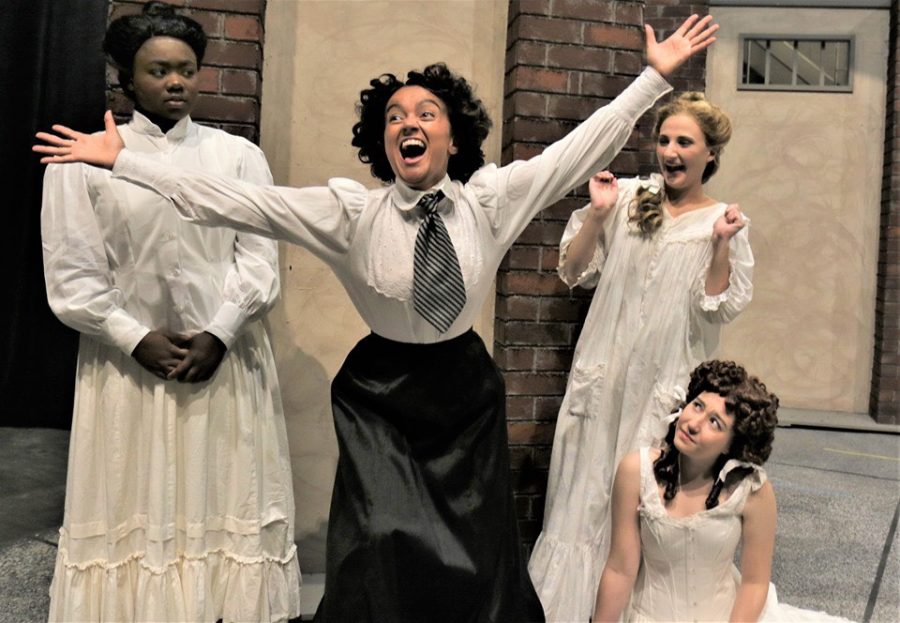 "Diana of Dobson's" just finished its final weekend at UNC Wilmington. With a complete student cast, the play, which originated in 1908, is a definite oddity. It has a plot that feels like something of a modern romantic comedy, but is at its heart, is a truly feminist work that criticizes double standards and various economic disparities.
The story opens with the titular Diana, who is played by United Kingdom drama exchange student, Charlotte Linigham, working as a shop girl, which can be best described as a form of bonded slavery with extremely harsh working conditions. Diana is incredibly poor and doe not find much meaning in her own life. Suddenly, she inherits £300 and decides to quit her job, travel the world and have the holiday of a lifetime.
Much of the first act in "Dobson's" feels rather slow and exposition-heavy, but by the second act, Diana finds herself at a mountain resort in Switzerland, where she meets Sir Jabez Grinley (Michael Pipicella), who is an arrogant, snobby, self-made millionaire who always gets what he wants. Pipicella might deliver the most compelling performance here. Pipicella perfectly pulls off the sliminess and sleaziness that lies under the surface of powerful men.
She also meets Mrs. Cantelupe (Brandi Simmons) and Mrs. Whyte-Fraser (Haley Gawarecki), a pair of gossiping, clueless rich women who are so wealthy that they are stuck in their own bubbles, completely separated from reality. They seem to have the most comedic element of the entire play.
The cast is phenomenal, both in their performances and costumes. The messages behind the script never feel too on the nose, but yet are so powerful and meaningful. One thing that impressed me, having worked in theatre for much of my high school career, was how seamlessly the set changes functioned and worked to create a mood. Each set piece felt gigantic and organic, yet never unbelievable to the point where I had to suspend my disbelief. It was an excellent piece that felt perfect in almost every aspect. I went in with no expectations and was delighted at how much I enjoyed the show.