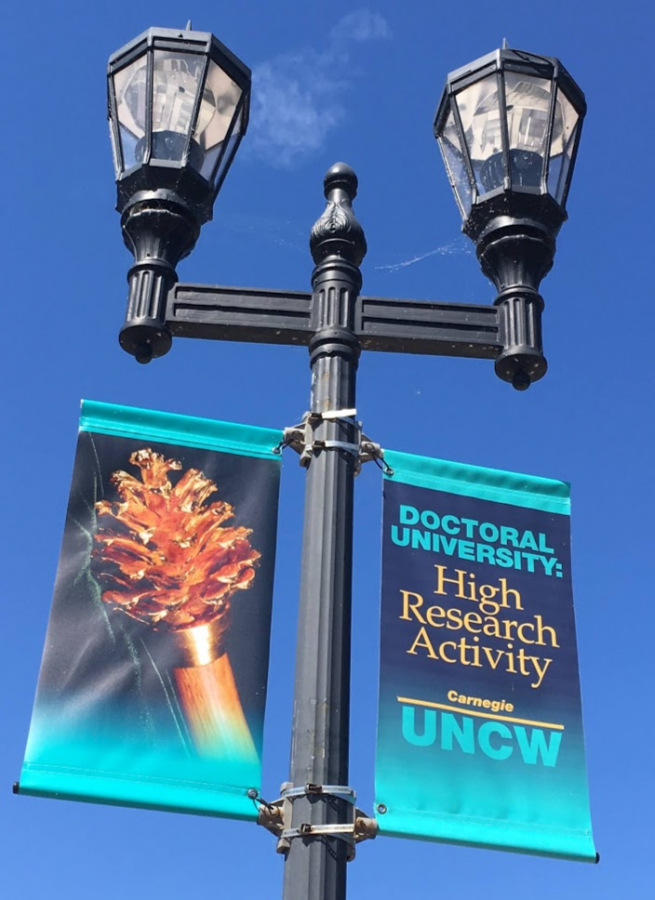 Jacob Sawyer
UNC Wilmington still bears its prominent status of "Doctoral University: High Research Activity" as the 2019-20 school year unfolds.
This designation is shared by only 138 other postsecondary institutions nationally. The strong marine biology program and emphasis on undergraduate research has helped UNCW compete against other schools. In early December 2018 the launch of nanosatellite Seahawk-1 by Professor John Morrison has allowed researchers exclusive access to previously invisible ocean life is just one of the many projects that make UNCW's program notable.
"UNCW is excited to have the excellent and growing research that our faculty and students accomplish recognized by the shift in Carnegie classification to a Doctoral University with High Research Activity," said Stuart R. Borrett, Interim Associate Provost for Research. "This recategorization is not a fundamental shift in the nature of UNCW, but recognition of who we are and our promise for the future."
The university met criteria in accordance with the U.S. News & World Report's Carnegie Classification of Institutions of Higher Education. The requirements include investing a minimum of $5 million in research activities and handing down at least 20 research or scholarship doctoral degrees.
The U.S. News & World Report also ranked UNCW in two categories on its 2020 Best Colleges list. The school placed 185th on the National Universities category and 92nd on the Top Public Schools subcategory. Additionally, UNCW scored higher than all but two UNC-system schools on the National Universities listing. They were N.C. State, placing 84th, and UNC-Chapel Hill, which ranked at number 29.
"Being recognized as one of the top 100 public universities in the nation during UNCW's first year in the national category speaks volumes about the quality of our faculty, staff and students and their commitment to excellence at every level," Chancellor Jose Sartarelli lauded. "In less than a year, Hurricanes Florence and Dorian affected our institution, and yet our campus community continues to rise above challenging circumstances, building a dynamic university dedicated to student success, advanced research and community engagement."
Several factors helped the university bolster its national rankings despite the severe weather. The addition of 640 students, the majority of whom were graduate students, in the 2019-20 academic year, a graduation rate of 72 percent, a high undergraduate retention rate, and a 35 percent growth in enrollment since 2009 all helped UNCW appear on both of the lists.
"Strong enrollment growth – approximately 35 percent since 2009 – reflects the university's commitment to providing students with high-quality academic experiences enriched by faculty-mentored research, internships and other applied learning activities; leadership opportunities; and diverse cultural and community engagement efforts," Sartarelli stated.
Despite sustaining from substantial damage from Hurricane Florence in 2018, which is still evident today with the ongoing closure of Dobo Hall, the university has shattered its record for student enrollment. As of Fall 2019, 17,499 students attend.
UNCW was founded in 1947 and has grown substantially due to its proximity to the beach and its marine research programs. The college remains the only one in the UNC system to stand within five miles of the Atlantic Ocean.