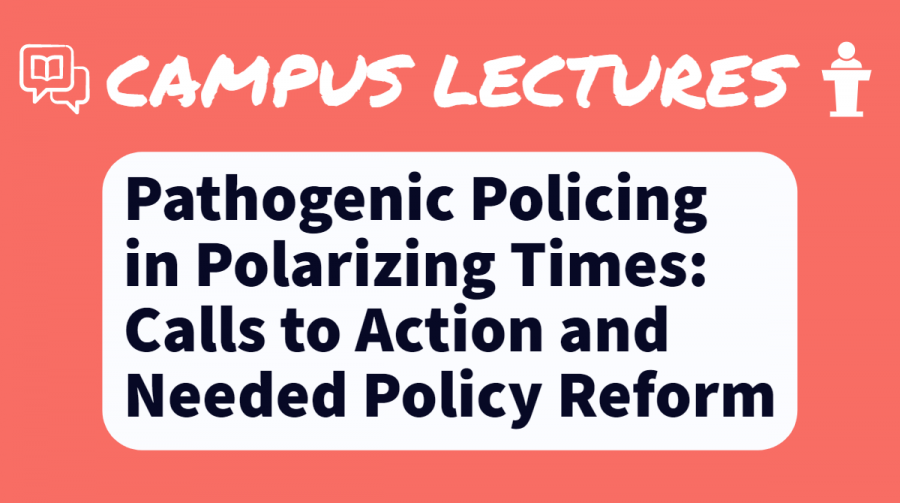 Caitlyn Dark
In a time filled with news about immigration, questions about what the police are doing and inequality in healthcare for immigrants, what is there to be done about it? On Sept. 24, there will be a discussion on immigration, enforcement and health by Dr. Nolan Kline in which he is going to address the previously mentioned topics within his lecture titled, "Pathogenic Policing in Polarizing Times: Calls to Action and Needed Policy Reform."
In an ever-growing country, there are changes that cannot be predicted or compensated for in a timely matter, and it ends up hurting a variety of people. Kline focuses on the not often spoken subject of the effect of immigration policies on health. 
With a subtitle of "a public talk immigration enforcement and healthcare," one of these changes is policing policy about how to handle the intersection of immigration and healthcare. It is not new news that police, immigrants and healthcare have been struggling to cooperate. Thus, Kline is going to address current ideas on how to repair the issues among immigration, policing and how immigrants who are in dire need of healthcare are not able to receive it. 
According to Kline's website, "Much of his research is informed by theories of biopolitics, critical race theory, and the political economy of health." Dr. Kline has a background in medical and applied Anthropology, health inequality, citizenship and many more departments. Dr. Kline received his Ph.D. in Applied Anthropology from the University of South Florida. He is currently an assistant professor of Anthropology at Rollins College.  His current projects are Immigration Policing, Social Determinates of HPV and HPV Prevention and LGBTQ+ Latinx Activism in Orlando, Florida. 
This event is one of many as it will be a series that celebrates the new Medical Humanities minor within the Anthropology department. The Anthropology department focuses on human societies and culture and how they change through time. Come out and join Dr. Kline and the Anthropology department on Wednesday at 6:30 p.m. in the Computer Information Systems Building 1008 auditorium to learn what can be done to help.