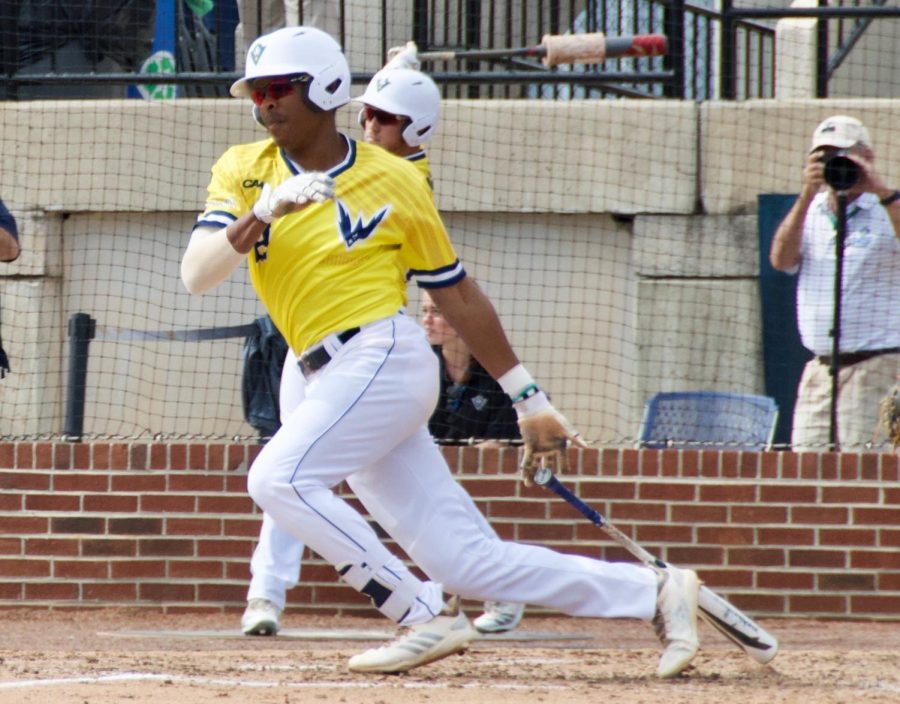 Brandon Sans/The Seahawk
UNC Wilmington baseball had a hard time mustering much on offense as they fell to William & Mary by a final 8-1 Saturday afternoon at Brooks Field. The loss drops to UNCW to 15-13 on the season and 3-2 in CAA play.
Overall, the Seahawks managed just six total hits on offense with none of those hits going for extra bases. UNCW struggled to get a string of hits together at any point during the game and were just 2-10 as a team with two outs. This can be accredited to the performance from William & Mary (18-7, 3-2 CAA) starting pitcher Bodie Sheehan, who went seven innings for the Tribe and struck out seven Seahawks.
On the pitching side of things, redshirt freshman Brody Lawson made his seventh start of the season and only managed to pitch three innings. This was coming off an outing against Towson in which Lawson went 7.1 innings, striking out seven Tiger hitters and giving up just two hits. This performance landed Lawson with the CAA Rookie of the Week honors for the week of March 26.
William & Mary tagged Lawson for five runs in the first two innings and had seven of their 12 hits total in the game. With the Seahawks needing innings, head coach Mark Scalf turned to redshirt junior Blake Deatherage. Deatherage managed 3.2 innings, allowing two hits while facing 15 William & Mary batters. According to Scalf, a performance like this from Deatherage meant a great deal to the team.
"We needed somebody to eat some innings up, especially having to go to the bullpen as early as we did. Once Blake through 23 pitches his first inning, I just decided that there is a good chance he was done for tomorrow and we needed to let him roll," said Scalf.
With rain expected in the forecast Sunday, UNCW will have a quick turnaround to try and salvage a game in this series. It becomes imperative according to Scalf to salvage a game in this series, especially when it comes to CAA play.
"If you are going to stay in a race, you can't get swept at home. We certainly have to find a way, whatever we have to do tomorrow, to get out of here in the W column," said Scalf.
Sunday's series finale will be played at 11 a.m. instead of the scheduled 2 p.m. start. Sophomore Gage Herring will get the ball for the Seahawks making his seventh start of the season.
Stat of the Day: Right fielder Kep Brown saw one streak continue while another streak ended. Brown extended his hitting streak to 11 games but saw his RBI streak end at 10 games.
Staff Writer Brian Carpenter can be found on Twitter @carp_brian28. Any tips or suggestions should be forwarded via email to bms8544@uncw.edu.