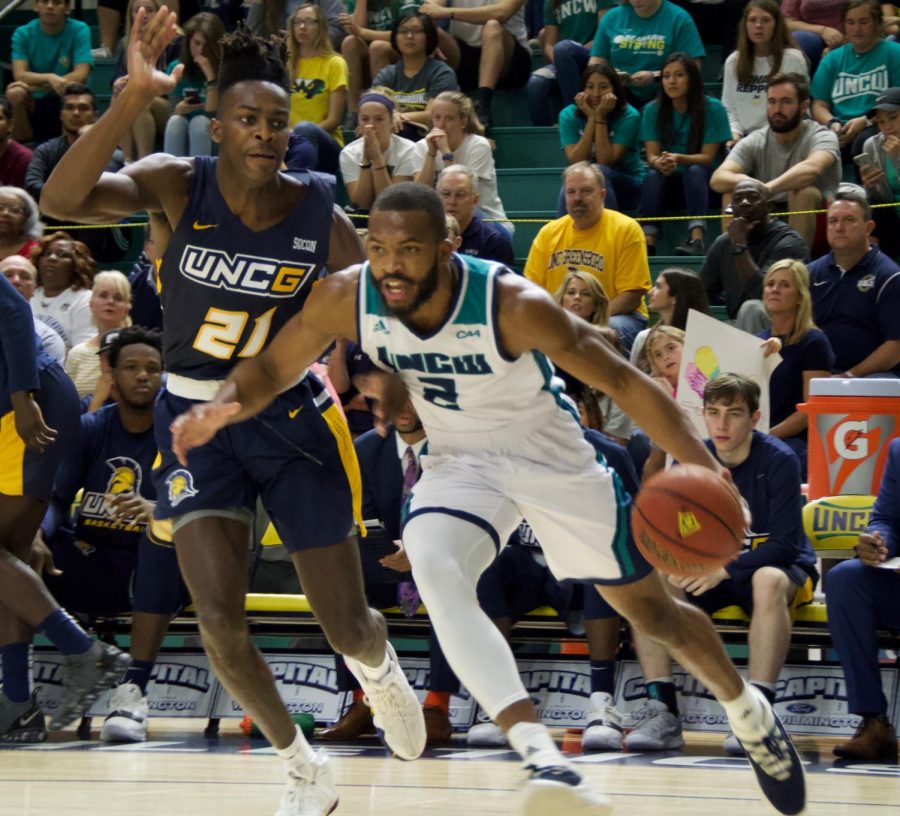 Noah Powers/The Seahawk
RELATED: Fornes, Taylor II to transfer from UNCW
Jeantal Cylla may be on his way out of UNC Wilmington after one season.
Jeff Goodman of Stadium reported that Cylla will become the third Seahawk to transfer this week after guards Jaylen Fornes and Ty Taylor II announced on their Twitter accounts they'd exit the Port City.
Like Taylor, Cylla would be a grad transfer and does not have to sit out a year at his next destination.
Five UNCW players have left the UNCW program since the team's Hurricane Florence relief game against Clemson on Oct. 27. Cylla would join Jeff Gary as players from coach C.B. McGrath's first recruiting class to transfer.
The potential loss of Cylla creates another question for the Seahawks' frontcourt who already have to replace graduating big men Devonate Cacok and Shawn O'Connell as well as midseason transfer Matt Elmore.
Cylla committed to the Seahawks following a two-year stint at Florida Atlantic. He sat the required year following his transfer to UNCW but used it to transform his body under the direction of strength and conditioning coach Ben Fleming. For his work in the weight room, Cylla was named the Male Iron Athlete-of-the-Year last year.
Prior to this year, Cylla spent the summer playing for the Haitian men's national team and scored 33 points in the country's first game against Barbados in the FIBA AmeriCup Caribbean 2021 Pre-Qualifier.
Cylla averaged 13.7 points and 4.6 rebounds this season.
The Seahawk will have more on this story as it develops.
Sports Editor Brandon Sans can be found on Twitter @bsans10. Any tips or suggestions should be forwarded via email to [email protected]