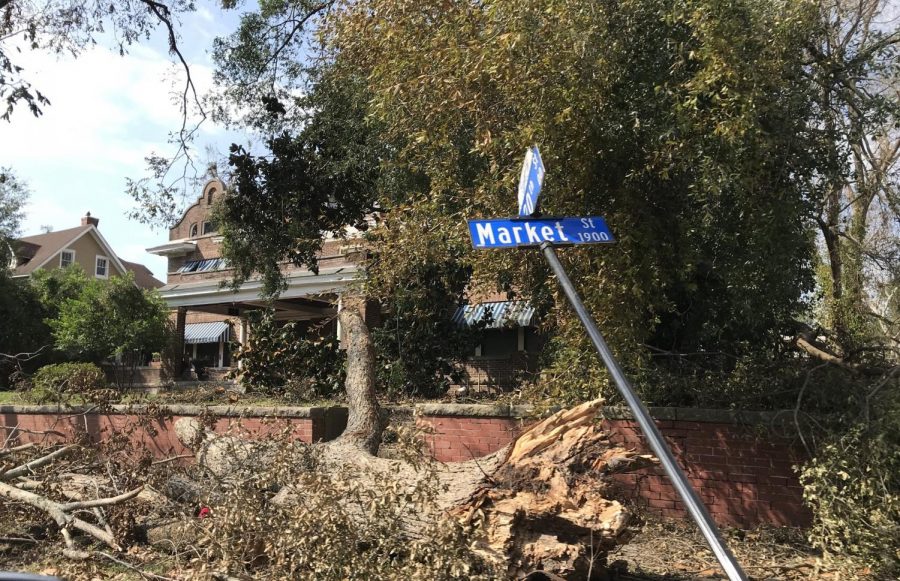 Veronica Wernicke
UNC Wilmington's Office of University Relations (OUR) announced on Saturday changes made to its academic calendar as a result of Hurricane Florence.
According to OUR's post on the UNCW Facebook page, the university will be eliminating students' annual fall break and Reading Day, the latter a day off students are usually afforded before the beginning of exams.
"Please understand that we are trying to make up an unprecedented loss of instructional time, and no one solution will be perfect for everyone," the statement said. "We are aware that these decisions will not be favorably received by all, but we really had no choice – unless we wanted to hold classes until well past commencement, for example."
Fall break was originally planned for the weekend of Oct. 11-14. The fall semester's Reading Day was originally scheduled for Thursday, Dec. 6, but will now operate on a Thursday class schedule.
The good news, according to OUR, is that fall commencement will continue as scheduled without changes in dates or venues. Commencement is scheduled for Saturday, Dec. 15.
Saturday's post mentioned that further adjustments to the academic calendar are possible, but the nature of these adjustments are unknown at this time.
"We do not have any other information on this at this point, and we appreciate your patience as we continue to work through the aftermath of this event, with very limited staff and countless decisions to be made and shared," the post said. "Thank you all for your understanding."
Residence halls impacted by Florence
Hours after UNCW announced a tentative plan to reopen the university in the next week, another post on the school's Facebook page detailed impacts Hurricane Florence had on campus' residence halls.
"Every residence hall sustained some degree of damage, mostly due to water infiltration," said the post, made by the UNCW Office of Housing & Residence Life. "We did everything we could to prepare for this possibility before our employees had to evacuate, but we expected there would still be damage.
It was revealed that Galloway Hall, among the oldest residential buildings on campus, sustained the most damage. Due to the extent of damage to Galloway, residents were told they would be unable to return to their rooms until Sunday, Sept. 30, as opposed to the Sept. 29 return date announced for the rest of campus.
"Unfortunately, while the cleaning and dehumidifying process continues, we will not be able to grant access to campus buildings, including residence halls," the post read. "We also regret that we are not able to provide updates on individual buildings or rooms, as our very limited resources must remain dedicated to the recovery effort."
The reopening of residence halls follows the reopening of UNCW's campus to full-time faculty, set for Wednesday, Sept. 26. Classes will resume for instructors and students on Monday, Oct. 1.