UNCW's Wolf to be named Greensboro Swarm head coach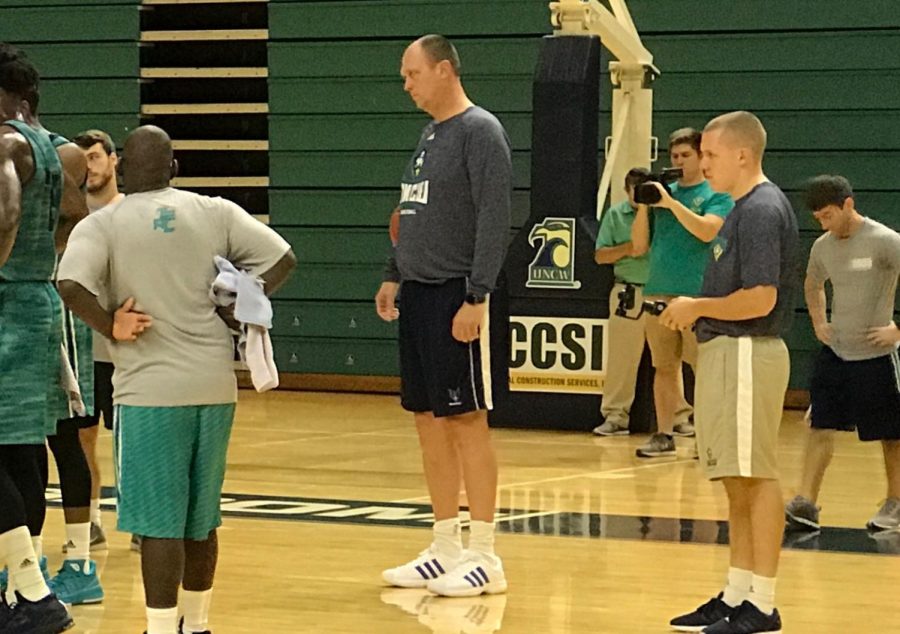 According to a report from 2ways10days.com's Adam Johnson, UNC Wilmington assistant basketball coach Joe Wolf is expected to be named new head coach for Charlotte Hornets G League affiliate, the Greensboro Swarm.
Wolf played under Dean Smith at North Carolina from 1983-1987 and was drafted no. 13 overall by the Los Angeles Clippers in the 1987 NBA draft.
During his 11-year professional career—including one year with the Charlotte Hornets—Wolf racked up a total 2,485 points and 1,933 rebounds.
In 2003, Wolf began coaching as an assistant at William and Mary. From the Tribe, Wolf made his way into the G League—then the National Basketball Development League—where he was head coach for the Idaho Stampede from 2004-2006. From 2006-2008, Wolf coached the Colorado 14ers.
From 2008-2017 Wolf served tenures as an assistant coach for both the Milwaukee Bucks and the Brooklyn Nets, and worked as a member of a group to bring the Bucks' G League affiliate to Sheboygan, Wisconsin.
In 2017 Wolf made his way back to the Colonial Athletic Association as an assistant for the Seahawks under C.B. McGrath.
During his single year in Wilmington, Wolf helped junior forward Devontae Cacok become the leading rebounder in the nation.
Wolf is set to replace Noel Gillespie, who has served as head coach for the Swarm since its inaugural season. Gillespie is set to take over as head coach for the Erie BayHawks.