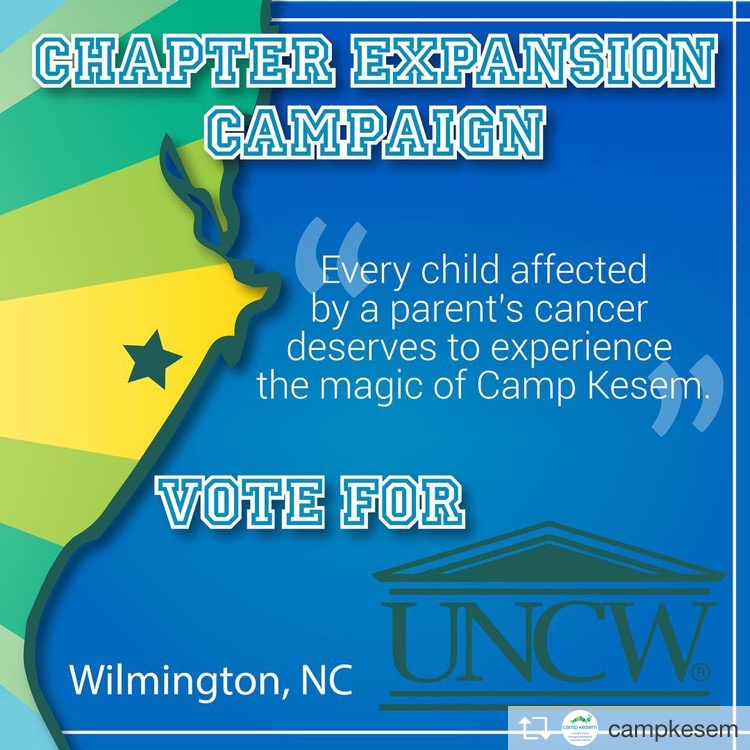 UNC-Wilmington has been given the opportunity to bring the national service organization Camp Kesem to our campus. Camp Kesem is run by college students and provides free weeks of summer camp to kids affected by a parent's cancer. Currently there are around 105 Camp Kesem chapters around the country and according to their official website they served over 7,300 children. This week is the official voting expansion campaign where between four and seven universities out of the final 12 will be chosen to start their own chapters.
UNCW made it into the final 12 schools, and in order to bring Camp Kesem to UNCW we need to be in at least the top four with regards to votes. So, if we get the most votes or are in at least the top four we get to start a Camp Kesem chapter on our campus.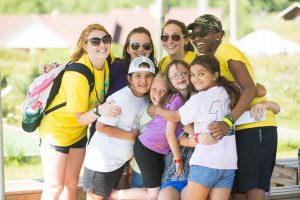 Voting started on January 29 and goes through February 2. You can vote every day once per your computer, phone and lastly by sharing your vote on either Facebook or Twitter to count as a third vote. You can vote here and it only takes a minute to vote as you are only required to put in your first and last name and your email.
You can also easily share this opportunity by creating a small post asking people to simply vote and or voting and then sharing your vote on either Facebook or Twitter.
This would be an amazing opportunity to bring to UNCW and the surrounding communities. By bringing a Camp Kesem chapter to our campus, students would take on leadership roles by serving as counselors to children/campers in our community. As counselors, you would also have the amazing experience to bring back some magic and joy to these children's lives.
As a past camper from the Northwestern Camp Kesem chapter, I cannot speak highly enough of this wonderful organization. Through the three summers I spent as a camper with Camp Kesem, I was able to experience so much joy, magic and create many new friends and lasting memories. Going to camp was always something I looked forward to over the summer and I jumped at the opportunity to try and bring a chapter to our school.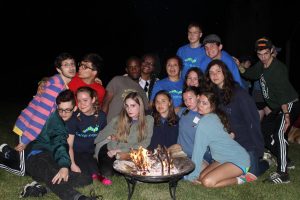 For my younger sister and I, Camp Kesem was a place where we could escape our mom's cancer diagnosis. We were surrounded by people who were able to understand what it was like to have a parent with cancer and or lose a parent to cancer. While Camp Kesem is about cancer, it is not at the same time. At camp we never focused on cancer and instead we focused on having fun and being kids again.
I would love to let children in the near and Cape Fear region along with my fellow student body experience the wonderful atmosphere of Camp Kesem. You can easily help me and the UNCW community achieve this just by simply voting and sharing this every day by following the link and voting here.