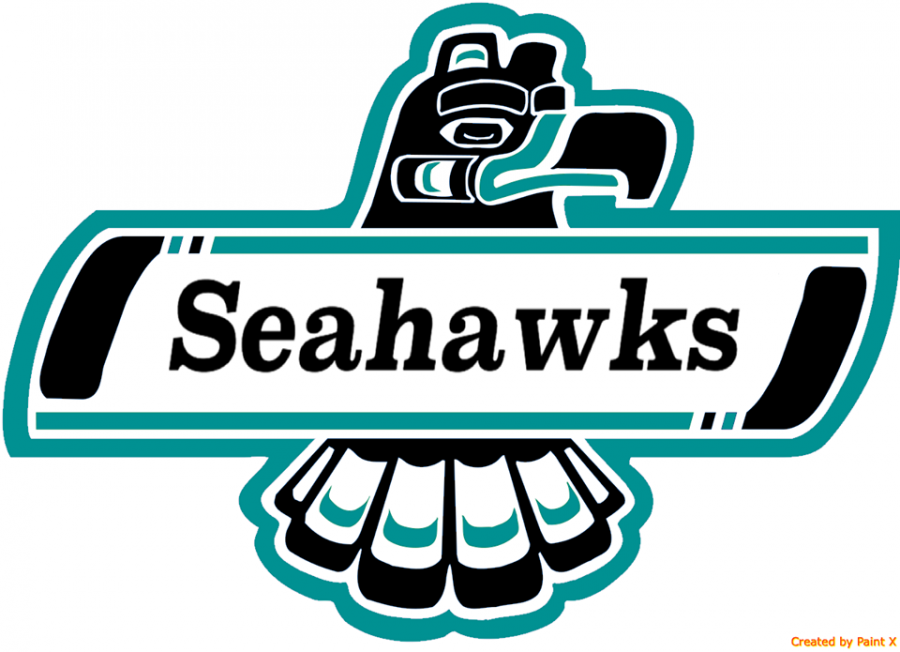 UNCW Club Ice Hockey
The UNC Wilmington club hockey team defeated the Liberty Flames by a final of 5-3 at the Wilmington Ice House on Friday night.
In a nice pregame ceremony to honor the seniors, Tyler Evangelous, Bennett Clark, Ben and John Cooperrider, Chris Schwartz, Evan Ciesliga, Daniel Howell and Nik Matiatos all had their names announced and were given the opportunity to acknowledge the packed Wilmington Ice House crowd. Senior Night has become a yearly tradition for the team to honor not only that season's seniors but to culminate four years of hockey.
"It's nice to be able to celebrate," said John Cooperrider, who returned to the ice for the first time this semester. "It's a nice way to wrap up four years of being able to play hockey and a game that we all love. It's always special."
This was Cooperrider's first game back of the semester despite not playing in any of the previous three games against Christopher Newport and Elon.
"I was happy I was able to get back out there and get a big win against a good team," he said. "It is huge and will help us with regionals."
The Seahawks got off to a fast start, scoring three first period goals from Evangelous, Clark, and Schwartz.
"My goal really helped set the intensity right off the bat," said Evangelous. "It wasn't a great scoring opportunity but for some reason, the goalie didn't see it so you can't complain."
After not many great scoring opportunities for either side in the second period, the Seahawks headed into the third period with their 3-0 lead still intact. The Seahawks did have to play without Ben Cooperrider for the rest of the game, however, after he suffering a game misconduct.
Cooperrider gave the Seahawks their second short-handed goal of the night early in the third period to push UNCW's lead to 4-0.
"Short-handed goals are few and far between," said Cooperrider. "Anytime you can get one of those, it is really helpful but it all stems from a really good penalty kill."
Liberty's Brandon Smith got Liberty on the board with 16:05 left in the third period to make it 4-1 Seahawks. Scott Chisholm added a goal for Liberty with 7:44 left in the game to make it a 5-3 game, but the Seahawks were able to hold onto their two-goal lead.
"I'm glad we ended up putting two in," said Evangelous. "Couple of bad bounces and they get a few goals and that is how the cookie crumbles sometimes. Everybody played really well tonight so you can't really complain."
The Seahawks did suffer an injury to their blue line during the third period, as defenseman Gage Iglehart separated his shoulder. This will pose a challenge for UNCW on Saturday afternoon's game, which is scheduled for 4:30 p.m.
Contributing Writer Brian Carpenter can be found on Twitter @bostonfan17856. Any tips or suggestions should be forwarded via email to uncwseahawksports@gmail.com. For video updates from The Seahawk, subscribe to our YouTube channel.