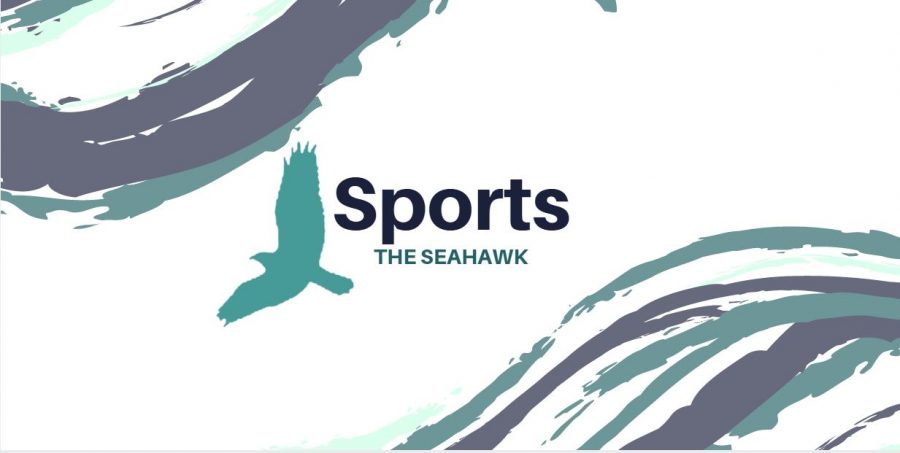 Genevieve Guenther
Editor's Note: Shortly after the publication of this story, it was announced that East Carolina head coach Jeff Lebo has resigned in his eighth season. There will be no further updates to this story.
Despite a pair of losses in last week's Savannah Invitational, UNC Wilmington men's basketball took a step toward improving itself ahead of Thursday's road game at East Carolina.
Its defensive performance against Valparaiso on Saturday turned out to be UNCW's best effort on defense in five games – the Seahawks (2-3) held the Crusaders to 41.8 percent shooting in a 79-70 loss.
While the game went into the "not good" window of the win/loss column, it showed the Seahawks were capable of more on defense after allowing opponents to shoot higher than 50 percent from the field in each of their first four contests.
Mental strides
After dropping its opening game in the Savannah Invitational to Loyola, UNCW coach C.B. McGrath gave his team an ultimatum.
"I said, 'At some point, we've got to make up our minds that we're going to do it," McGrath said of UNCW's defense. "I might have said, 'If someone gets a direct drive, they're coming out of the game.'"
McGrath's promise of benching players due to defensive mishaps seemed to work. Less than 24 hours after letting Loyola score 102 points on 60 percent shooting, the Seahawks held Valparaiso to 23-of-55 shooting from the field.
It was the first sign of the Seahawks making early-season mental strides.
"That might have woken them up a little bit," McGrath said. "I said, 'Really? Me saying (that) changed our defense that much? If that's the case, then I'm going to have something every game to add to it…'"
Their opponent…
Thursday's game at ECU (2-4) will give UNCW a chance to continue making strides. The Pirates are coming off back-to-back losses on the road and at home to Rutgers and North Carolina A&T, respectively.
ECU has had its share of struggles on both sides of the ball. The Pirates have been up-and-down on offense, depending on who they've played. They suffered a highly publicized 79-68 loss to Central Connecticut State on Nov. 17.
A matchup with the Seahawks will renew the annual in-state series between the two programs. UNCW won last year's game at home, and the Seahawks have already seen the Pirates once in the preseason
The Seahawks defeated ECU in a short scrimmage, 24-22, on Nov. 5 in UNC Chapel Hill's Disaster Relief Fund Jamboree.
While the prior meeting doesn't totally prepare UNCW for what it will face Thursday, McGrath said it gives the Seahawks an idea.
"The thing it helps the most is you know what their athleticism is like," he said. "You know what their length is like – no one showed their whole hand and ran all their sets against each other because it was a running clock. It was 13 minutes, so you can't really take that subset as what the game is going to look like."
The prediction
UNCW and ECU each have lost back-to-back games, so both programs will try and bounce back.
McGrath said in Tuesday's weekly press conference that no one in the country can guard UNCW junior Devontae Cacok (16.2 points, 13.2 rebounds per game) and, if he can stay out of foul trouble, will likely be the difference against the Pirates in the 65th meeting between the two programs.
Expect the Seahawks to perform well on defense, but not as well as they did against Valparaiso.
Final score: UNCW 78, ECU 70
Sports Editor Noah Thomas can be found on Twitter @NoahILM. Any tips or suggestions should be forwarded via email to [email protected] For video updates from The Seahawk, subscribe to our YouTube channel.