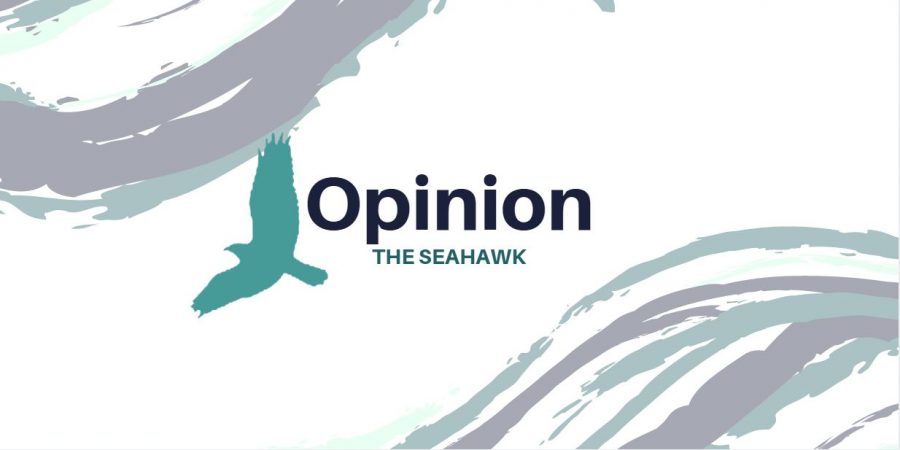 Genevieve Guenther
Editor's Note: Veronica Wernicke is a freshman at UNCW majoring in Communication Studies and is the assistant opinion editor for The Seahawk. The opinions expressed in this article are solely those of the author. Veronica Wernicke may be found on Twitter @itsveronica98. All suggestions and inquiries may be sent via email to [email protected]
Tis' the season to spend all your money on Black Friday, Small Business Saturday and Cyber Monday deals. Although, during this time of holiday cheer and giving we cannot forget about Giving Tuesday.
#GivingTuesday is a campaign on Nov. 28 where you donate and give back to charities. It can be something as simple as donating $5 to your favorite charity online or volunteering with a local organization for a few hours.
This campaign was started six years ago, thanks to the power of social media and so far has raised over $177 million, according to its official website https://www.givingtuesday.org/.
As much as I love the great deals and thrills associated with Black Friday and Cyber Monday, it is just as important to give equal recognition to Giving Tuesday, especially since it is the season of giving.
Your donation to any organization — not just on Giving Tuesday — goes a long way and is worth a lot more than that $10 pair of jeans at Old Navy. So instead of — or maybe even in combination with — buying those $10 jeans, please consider donating to a charitable organization that is close to your heart.
There are hundreds of organizations that are directly involved with Giving Tuesday listed on the campaign's website and it even has a search engine to help you find local ways to get involved and give back.  If you aren't sure where to start, here are just a few great organizations that would love your donations and where your dollars would go a long way. Happy spending!
Camp Kesem: An organization run by college students that provides a free week of summer camp for children who have been touched by a parent's cancer. Your donations help bring back some joy and magic into these children's lives. Last year they had over 24,000 donations and are looking to break that record this year. Each chapter is hoping to raise $15,000 this year as well. You can donate online at this provided link https://donate.kesem.org/checkout/donation?eid=54867.
DREAMS of Wilmington: This organization is local to our Wilmington area and offers youths free development programs like art classes. According to their website they offer over 60 different classes to 800 youths. You can donate online at this provided link http://dreamswilmington.org/donate/.
Paws4People: This local organization supplies service dogs to those who need them. They also help educate people on service dogs and how to utilize their services. Since 1999, they have trained over 500 dogs and helped over 1000 people. You can donate online at this provided link https://paws4people.org/donate/.
Five14 Revolution: Another local Wilmington organization. According to their website this organization serves as an interruption between women and human trafficking or sexual exploitation. They aim to empower, build trusting relationships, and provide the necessary resources to protect these women. You can donate online at this provided link https://514revolution.org/donate/.
Little Pink Houses of Hope: This organization provides free week-long beach vacations to breast cancer patients and their families. Any donations made would help this organization expand their number of retreats and the increase the number of families they help. You can donate online at this provided link https://www.littlepink.org/make-a-donation/.