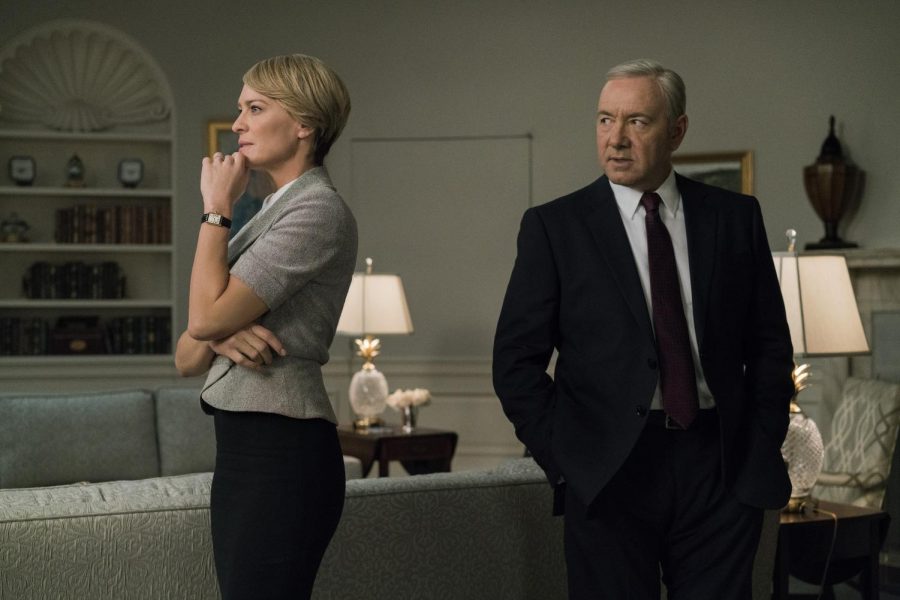 David Giesbrecht/Netflix/Tribune News Service
Editor's Note: Vanessa Dickerson is a junior studying Communication. Vanessa also partners with TealTV and has a true passion for broadcasting as well as sports journalism. All opinions expressed in this article are solely those of the author. Vanessa can be found on Twitter @nessadickerson. All suggestions and inquiries may be sent via email to [email protected]
Kevin Spacey, a two-time Oscar winner, has been added to the list of men in the entertainment industry who have been accused of sexual misconduct. Kevin Spacey is the most recent sexual misconduct allegation to hit the public, and is a hard one to process.
In a Buzzfeed article, actor Anthony Rapp accused Spacey of making a sexual advance toward him when he was only 14 years old. The year was 1986 after the two actors had become friends while working on Broadway together. Spacey apparently invited Rapp to a party and after the party was over, Rapp said that Spacey "picked him up, placed him on the bed and climbed on top of him, making a sexual advance." Rapp has kept quiet for years and has not talked to Spacey since the incident.
Spacey replied to Rapp's allegations with not only an apology (including mentioning that he doesn't remember the incident), but also officially came out as homosexual. This has upset the LGBT community because many feel like he should not have combined coming out with being a "pedophile." They feel like it is two different things entirely and it should be treated as such.
I am a strong believer that there are truly two sides to every story. I am happy to see that victims are coming forward. That is no easy task. However, I am wary that now that this has become somewhat of a trend, some details are becoming hazy. When I think about it, it has been over thirty years since this incident, so it is entirely possible that Spacey doesn't remember this party.
A very alarming detail for me about this incident is that Rapp at the time was a minor. What was he doing partying with 26-year-old Spacey? That in itself is strange. It probably took Rapp many years to really understand that what happened to him was sexual misconduct. That is a hard thing to go through at any age, but it happening to a minor? That's terrible, sad and, quite frankly, sickening.
Onto Spacey's apology, I honestly didn't see anything really wrong with it. Public apologies are already so forced, but I thought his seemed sincere. I don't think Spacey's intentions were to really associate coming out as gay to being a pedophile. I think he ultimately was trying to connect the dots about his sexual orientation for a very confused public after Rapp's story was revealed. After his apology, which I thought was very well written, it seems like he wanted to clear the air about what his sexuality was then and what it is now. He revealed that, as of right now, he is a gay man.
Netflix revealed that Spacey's current show House of Cards, is ending after this next season. This apparently was decided months ago and has nothing to do with the sexual misconduct allegations against Spacey. It seems that after the allegations came out about Harvey Weinstein, more and more victims are coming forward with their stories. While it is great to see these perpetrators go down for these crimes, we will have to stay tuned to see who will be next in the midst of this "witch hunt."
Story update: Actor Kevin Spacey was also accused of sexual misconduct with members of the popular Netflix production, House of Cards. According to his publicist, Spacey will be seeking treatment after the accusations made by Rapp, as reported CNN. Following these accusations both Staci Wolf and the Creative Artists Agency are no longer working with Spacey, reported CNN.